Edit 360 Videos
How To Edit 360 Videos
360-degree videos are becoming all the rage thanks to advances in camera technology and platforms like Facebook allowing easy 360 video uploads. In a time when you can create 360 videos on your mobile phone, it's important to be able to edit them with ease, too. VideoStudio is set up to allow you to do just that. Read on to learn how to edit 360 videos in VideoStudio.
1.

Install VideoStudio

To install VideoStudio video editing software on your PC, download and run the installation file above. Continue following on-screen instructions to complete the setup process.
2.
Add 360 video to timeline
In the Edit workspace, drag a 360 video from the Library to the Timeline. If you want to convert fisheye 360 to equirectangular, right-click the clip in the Timeline, choose 360 Video, and click the applicable fisheye option (Single Fisheye to Equirectangular or Double Fisheye to Equirectangular.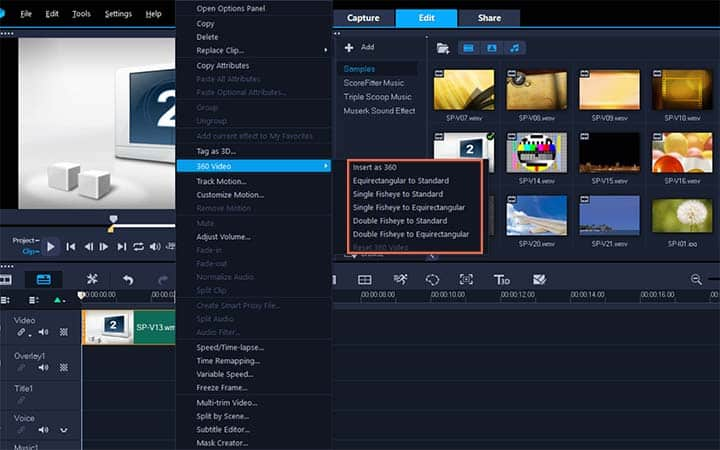 3.
Select 360 video
In the Timeline, verify that you are working with a 360 video by ensuring that the 360 video icon displays in the Player panel.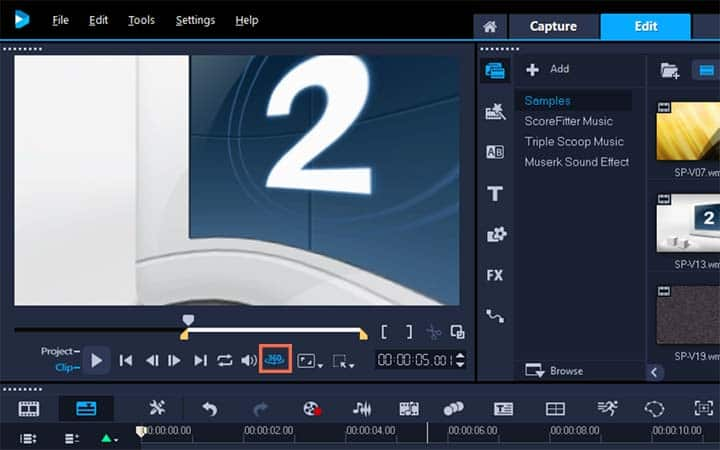 4.
Edit your video
Edit the video in VideoStudio. For example, you can do the following:
Open the Options panel to access Correction settings
Apply an effect from the Library (*Not all effects can be applied to 360 video.)
Trim the video
Add a title or object
Note: When you apply a title or object to a 360 video, right-click the item in the Timeline, and choose 360 Video > Insert as 360 to convert the media to 360. Make any adjustments you want in the Insert as 360 window. A circular 360 icon appears on titles and other objects inserted as 360.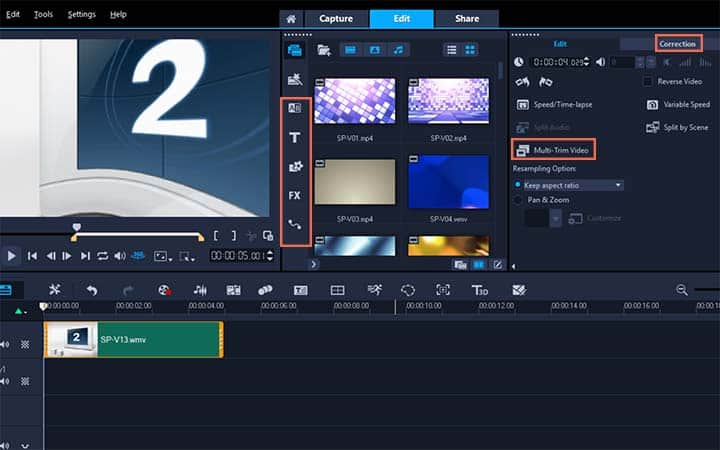 5.
Save and share
When you are finished editing, save your file and click the Share tab.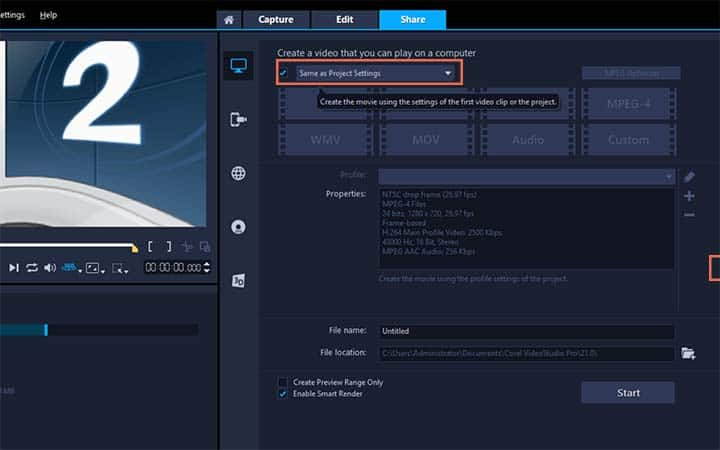 6.
Prepare to share
From the Share tab, ensure that you enable the Same as Project Settings check box or select a 360-compatible setting (for example, MPEG-4, AVC 360, in the highest resolution suitable for your project).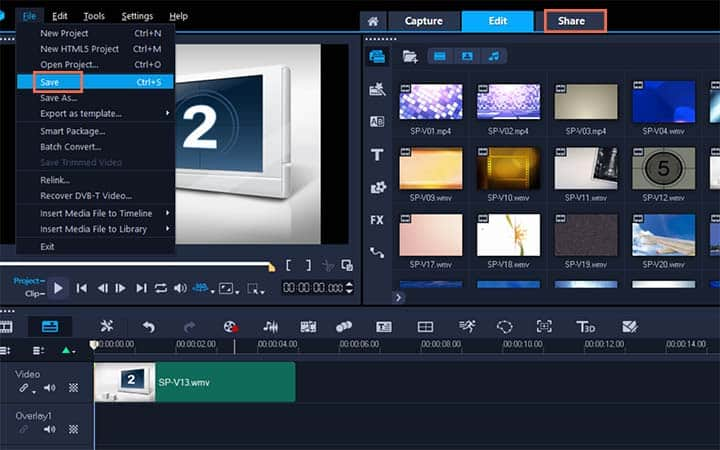 7.
Apply final settings
Make any additional changes to the settings on the Sharing page and click Start.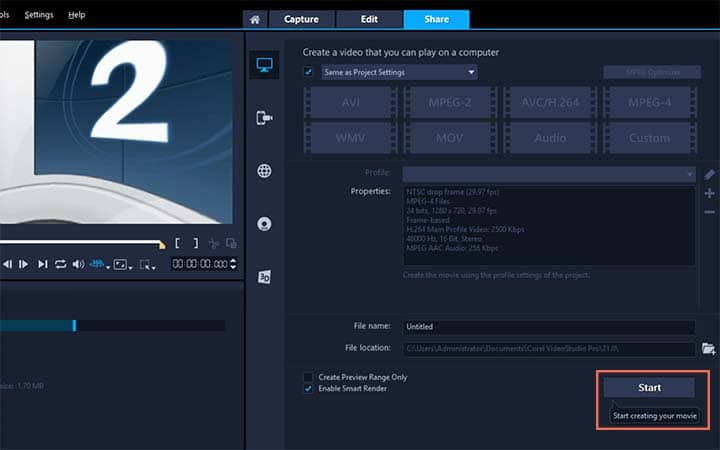 Download a free trial now and start editing 360 videos today
VideoStudio's video editing tools allow you to quickly and easily edit 360 videos for your VR headset or for sharing with friends.
VideoStudio does more than just edit 360 videos
Check out some of the other video editing features in VideoStudio, like share videos, split a video, zoom in on a video, and more! Create high quality videos in a fun and easy to use video editor and make your movies stand out more than ever.
Download the best 360 video editor out there
360 degree videos are fun to edit and share with friends. We promise you'll love the easy-to-use 360 video editor features in VideoStudio. Click below to download your free 30-day trial and edit your 360 videos for free before you buy!