Split A Video
How To Split A Video
If you're working on a timeline with a single video clip, you might find it easier to splice it up to apply some effects, insert other clips, or to just have more flexibility in your edit when you are shuffling clips around. VideoStudio makes it easy to split a video into multiple parts to make your post-production workflow as streamlined as possible.
1.

Install VideoStudio

To install VideoStudio video editing software on your PC, download and run the installation file above. Continue following on-screen instructions to complete the setup process.
2.

Select the clip

In Storyboard View or Timeline View, select the clip you want to split.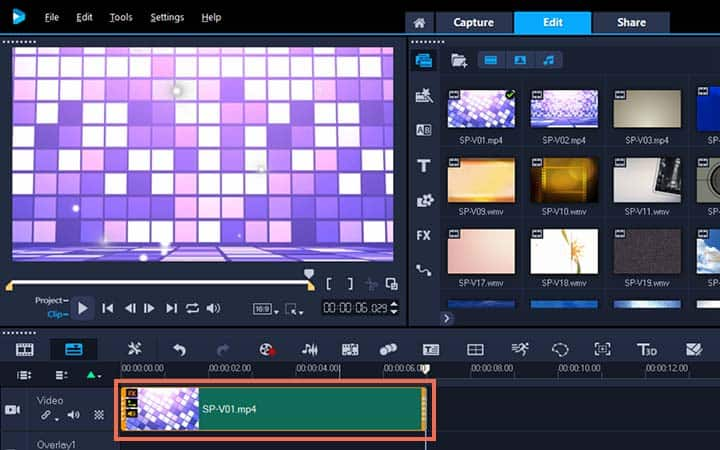 3.

Drag the Scrubber

Drag the Scrubber to the point where you want to split the clip.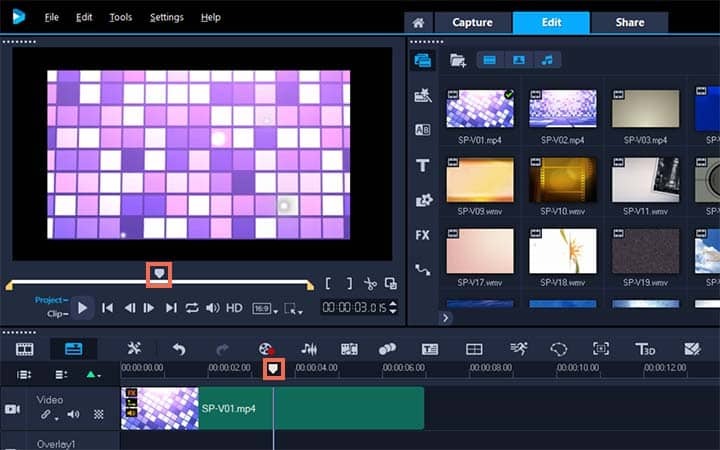 4.

Split button

Click on the Split button to split the clip into two clips.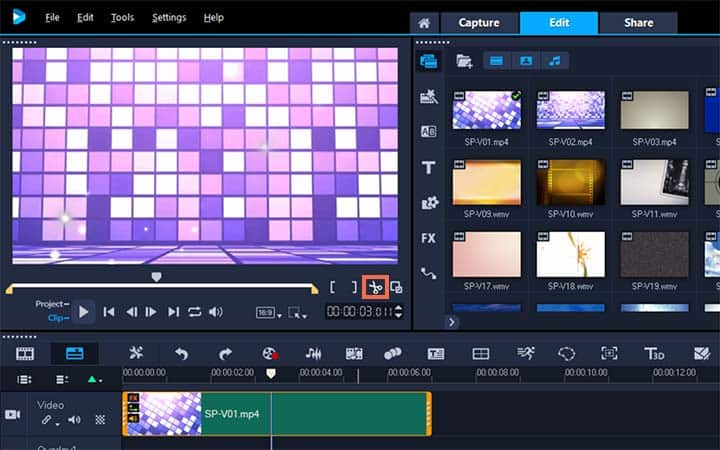 5.

Delete clips

To remove one of these clips, select the unwanted clip and press [Delete Delete] or right click on the clip and select Delete.