A Guide on How to Upload 360 Video to YouTube
How to upload 360 video to YouTube
Once you have shot and edited your 360 video, you'll need a place to upload it. Not every video player is designed to support 360 videos, but YouTube is one that can. With its wide audience and use, you can't go far wrong as a place to start, at least. But uploading 360 videos to YouTube is not quite as simple as it could be. There are a few extra steps to consider before you can start sharing your content. Here's how to upload 360 videos to YouTube.
Need to Download VideoStudio?
Download a free 30 day trial now!
Firstly, YouTube recommends shooting with the highest possible resolutions of the camera, in order to get the best results. The recommended frames per second are 24, 25, 30, 48, 50, or 60 in an equirectangular format with a 2:1 aspect ratio. YouTube recommends 7168x3584 or 8192x4096 as the best video resolutions for 360-degree videos.
Check the metadata
Once you're happy that your video is the best possible quality it can be as per YouTube's recommended specs, you'll need to take a look at the metadata. Essentially the metadata is the code within the video that tells YouTube more about it than you can. The metadata will need to specifically identify the video as being in 360 formats otherwise YouTube will try and upload it as a normal video which will get confusing and messy.
If your video doesn't automatically have that metadata you'll need to inject it. To inject metadata into your video to differentiate it from other videos, you can use a 360-degree Metadata app. You can download the Spatial Media Metadata Injector app from YouTube, which is available for both MacOS and Windows.
When you've downloaded and installed the app, launch it, and select the video file you want to add the metadata to - the video file you'd like to upload to YouTube. Select the checkbox for Spherical Video. Make sure you don't choose the 3D Top-bottom checkbox. Then click Save As. Save the video to the location of your choice and give it a useful name.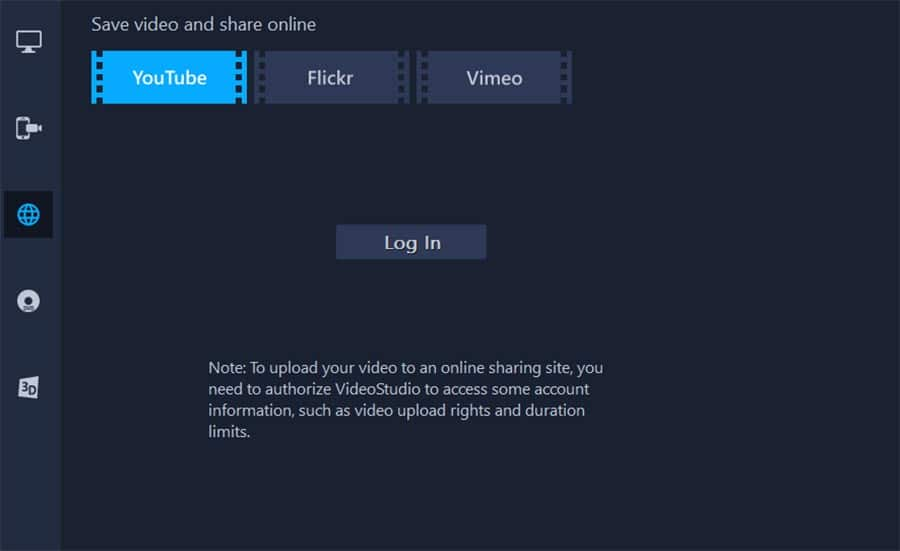 Upload the video
Then you're clear to upload it to YouTube. Uploading 360-degree videos from here is much the same as any other video. Upload the file with the injected metadata, title it, tag it, and choose a thumbnail. It will take a lot longer to process this 360 video than it does to process a normal video, so you'll have to be patient.
Watch the video to ensure the 360-degree playback is enabled. When watching the video, you can use the keyboard or mouse to look around. When you're confident that the video has worked as intended, hit publish.
Need to Download VideoStudio?
Download a free 30 day trial now!