Remove Lens Distortion
How To Remove Lens Distortion
Lens distortion is a confusion of the curved and straight lines in an image. It can make wide angle and close-up shots alike appear warped and unusual. It can create a fisheye look when you aren't necessary looking for one. Fortunately VideoStudio is kitted out with all the tools you need to remove lens distortion. Read on to learn more about how to remove lens distortion.
1.

Install VideoStudio

To install VideoStudio video editing software on your PC, download and run the installation file above. Continue following on-screen instructions to complete the setup process.
2.

Select distorted clip

In the Timeline, double-click a clip with lens distortion, and in the Options panel, click Correction, and open the Lens Correction section.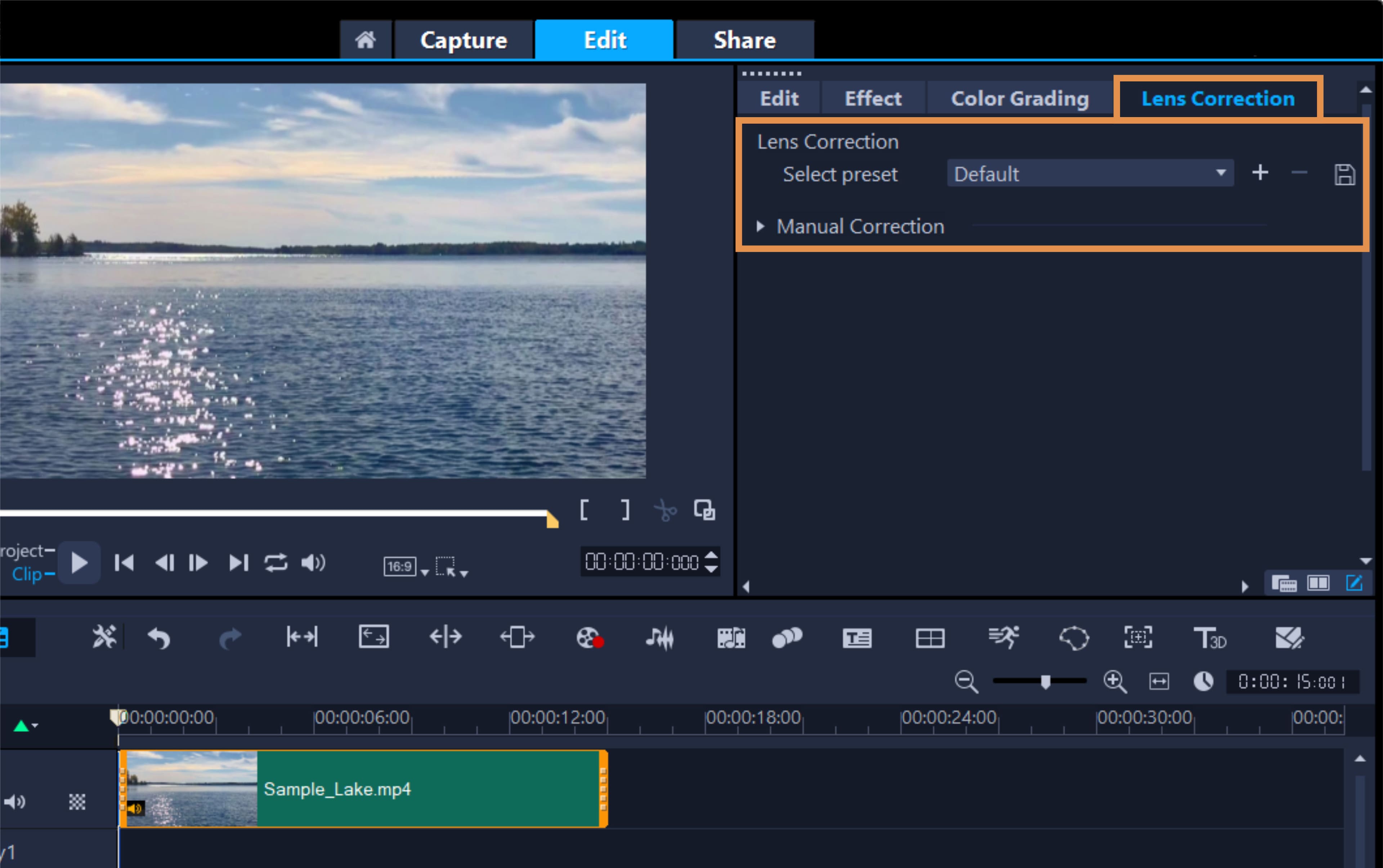 3.

Choose correction

In the Select preset drop-down menu at the top, choose a preset. The preview of the correction applies to the entire clip. Advanced users can manually adjust the settings to correct distortion. Note: To reset the clip to the original settings, choose Default from the Select preset drop-down menu.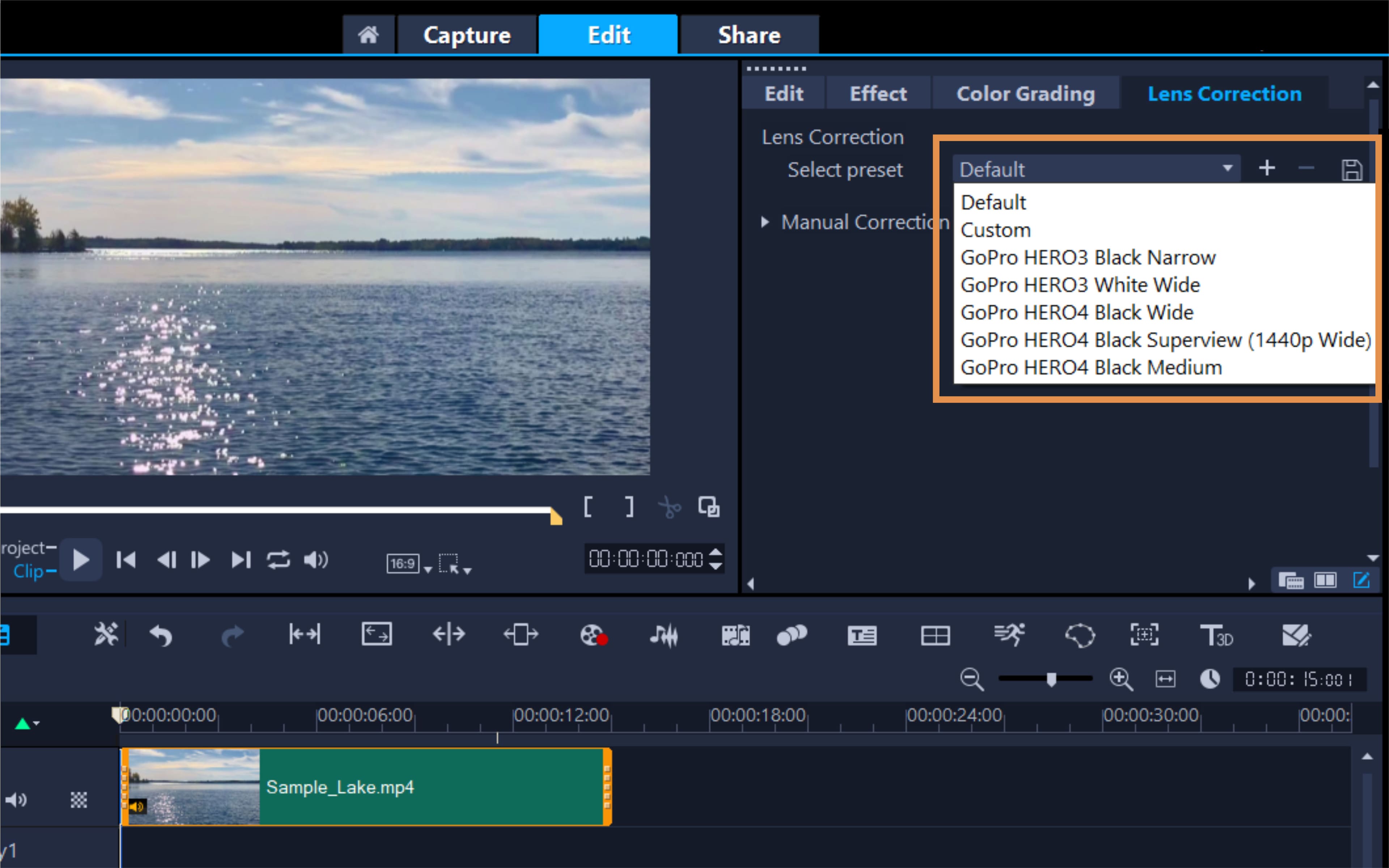 Download a free trial now and start removing lens distortion today
VideoStudio's video editing tools allow you to quickly and easily remove lens distortion to bring your video back into normal focus.
VideoStudio does more than just remove lens distortion
Check out some of the other video editing features in VideoStudio, like zoom in on a video, split a video, share videos, and more! Create high quality videos in a fun and easy to use video editor and make your movies stand out more than ever.
Download the best lens distortion corrector out there
Lens distortion can ruin your movie if you don't know how to fix it. We promise you'll love the easy-to-use video lens correction features in VideoStudio. Click below to download your free 30-day trial and fix lens distortion for free before you buy!