Share Videos
How To Share Videos
This could be the most important step in the whole process. Once you've cut and sharpened and refined every part of your video until you are completely happy with it, you can share it with the world. How, exactly? VideoStudio is kitted out with the tools you need to share the finished video directly on the platform you want. A stress-free way of getting your content out there.
1.

Install VideoStudio

To install VideoStudio video editing software on your PC, download and run the installation file above. Continue following on-screen instructions to complete the setup process.
2.

Click the Share tab

Before sharing, it's important to save a version of your project to the native *.vsp format. This will give you maximum flexibility if you choose to edit your project later or if you want to output it to a different format. Click the Share tab to view the Share workspace. Click File > Save, choose a location from the Save in box, and type a name in the File name box.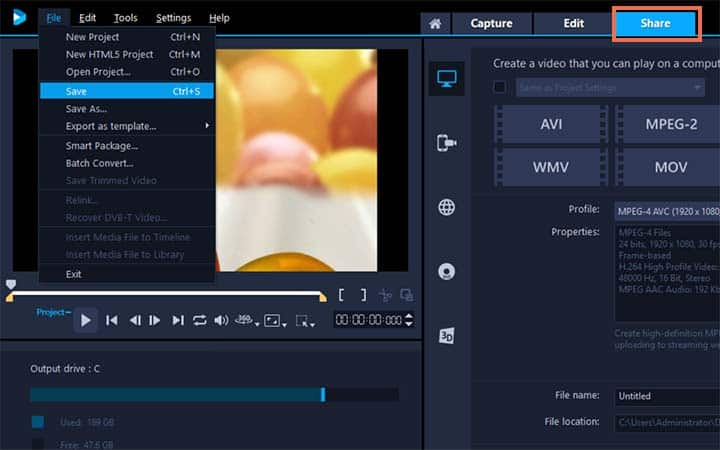 3.

Select how to share

Now you can select how to share it, you can share it to the web (YouTube, FaceBook, Vimeo or Flickr), to disc, or to popular file format. When you're done, press START and your video will render.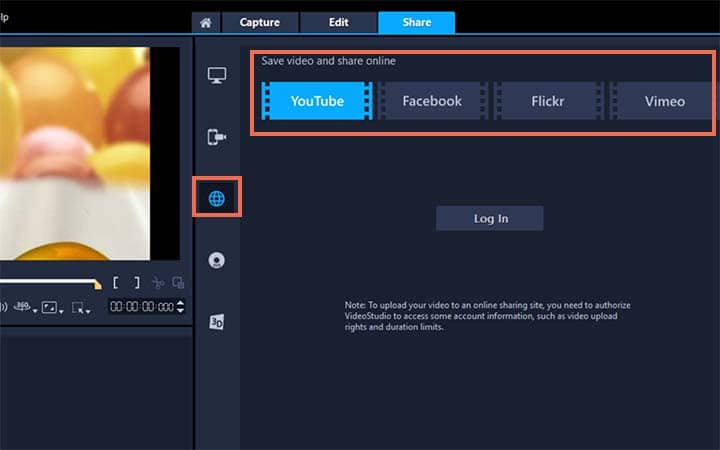 Download a free trial now and start sharing videos today
VideoStudio's video editing tools allow you to quickly and easily share videos to with friends and family to show off your amazing work.
Download the best video sharing solution out there
Share your videos faster. We promise you'll love the easy-to-use share video features in VideoStudio. Click below to download your free 30-day trial and chare your videos for free before you buy!