Looking for VideoStudio 2019?
VideoStudio 2020 is now the newest version available
VideoStudio 2019 was pretty great, with features like lens correction/fisheye correction, split-screen video templates, enhanced track transparency, and top of the line audio tools made VideoStudio 2019 a powerful video editor, but our latest version of VideoStudio is even better and our most intuitive and powerful addition yet. Give it a try today.
Top Reasons to Upgrade From
VideoStudio 2019:
NEW Highlight Reel Movie Maker
ENHANCED Painting Creator
ENHANCED User Interface
NEW Animated Overlays
NEW Title and Graphics
NEW Support for 4K Monitors
NEW Sound Effects
NEW Trim/Edit Tools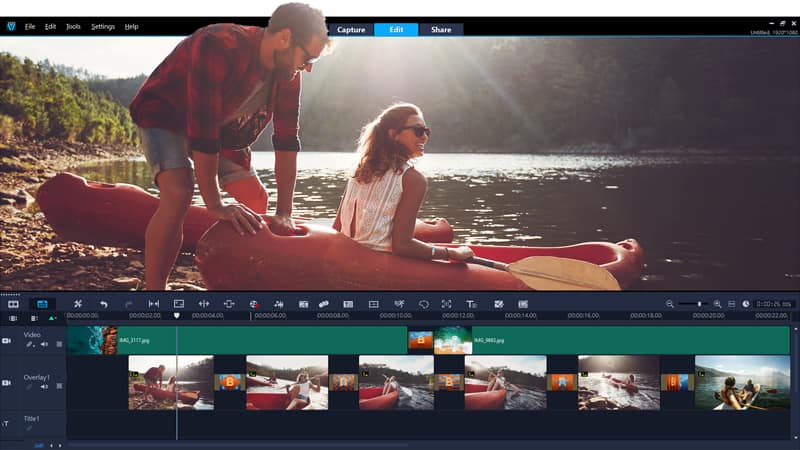 Access free valuable resources when you upgrade from VideoStudio 2019.
---
* Content is available only in English. Subtitles are available on select training videos. Studio Backlot offers training in English and French.
---
Ready to try VideoStudio?