Looking for MediaStudio?
VideoStudio is the best alternative to Ulead MediaStudio
Ulead MediaStudio Pro was an advanced video editing software suitable for professional editors. The first known version was released in 1999 for windows platform by its developer Ulead Systems. Video Capture, Video Paint, CG Infinity, Audio Editor and Video Editor, these 5 different applications formed MediaStudio Pro. With varied features of these applications, MediaStudio Pro became very popular among video content creators. CG Infinity and Video Paint were excluded from MediaStudio Pro when the version 8.0 released in 2005. The last stable version, MediaStudio 8.10 was released in 2006. Corel acquired MediaStudio Pro that year and since then Ulead MediaStudio Pro was discontinued. VideoStudio is currently the best alternative to Corel MediaStudio. The latest version of VideoStudiovides flexible and intuitive editing features with more powerful effects than ever.
Top Reasons to Upgrade From MediaStudio:
Standard
NEW Face Effects
NEW Speech to Text converter
NEW GIF Creator
NEW Animated AR Stickers
NEW Non-Linear Keyframing in Variable Speed
ENHANCED Audio Waveform editing
ENHANCED assets management in LUT profiles and Media Library
Ultimate Only
NEW Face Indexing
Full Color Grading controls
Video Masking
Split Screen Templates Editor
Advanced Video Stabilization
Exclusive collections of premium effects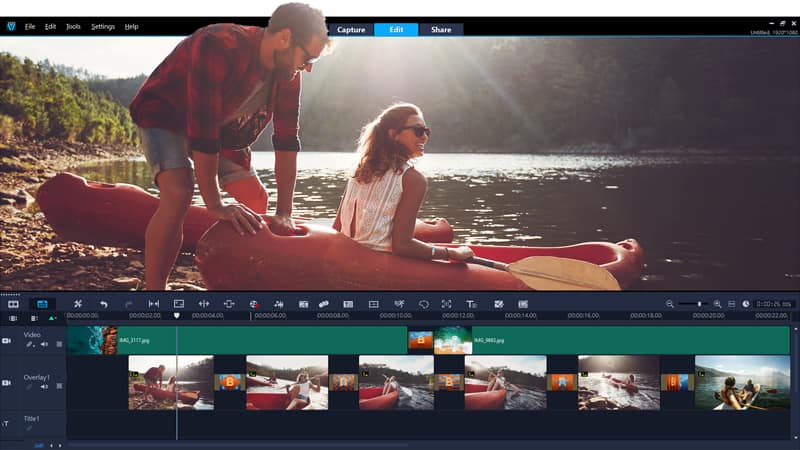 Access free valuable resources when you upgrade from MediaStudio.
---
* Content is available only in English. Subtitles are available on select training videos. Studio Backlot offers training in English and French.
---
Get all of the old features you loved about MediaStudio and a whole lot more when you upgrade to the latest version of VideoStudio.
Give VideoStudio a try today!