The Ultimate Guide to Virtual Reality Video
What is VR?
VR stands for virtual reality. It's a technology that's been around for a while now but has recently been popularized thanks to video games using headsets like the Oculus Rift, the HTC Vive, and Samsung Gear VR. Virtual reality creates an immersive surrounding, and generally in video games has been created artificially by designers. But VR video uses cameras to give the audience a more realistic experience.
VR video, or 360-degree video, is a unique video experience that users can enjoy with a VR headset in a similar way to VR video games. Instead of the video being limited to the frame that's on the screen, like with movies and TV shows, the video is a complete 360-degree image experienced through a headset so that it feels like you a there and a part of the scene.
Need to Download VideoStudio?
Download a free 30 day trial now!
Types of VR videos vary from scripted events to documentaries and extreme sports videos. Imagine putting on a headset and suddenly experiencing falling out of a plane with skydivers, or hiking up a mountain, through a desert, or pushing through the crowds of a busy festival in a city you've never been to before. Pretty cool, right? VR video is all about putting the audience right into the center of things in a way they wouldn't be able to normally.
How to make VR video
So how does it work? The aim is to capture footage of the entire surroundings using a single camera. Unlike regular cameras, which are built with one front-facing lens, VR videos use several lenses. There are a few types of VR cameras. One type is a rig built with a lot of different cameras connected to each other in a circle facing outwards, and each shot is captured at the same time and stitched together afterward.
Other cameras include just two very wide-angle lenses that achieve a similar result. Once the footage has been captured, the different shots need to be stitched together in editing software like VideoStudio and refined so there is no obvious join between them - just one continuous shot.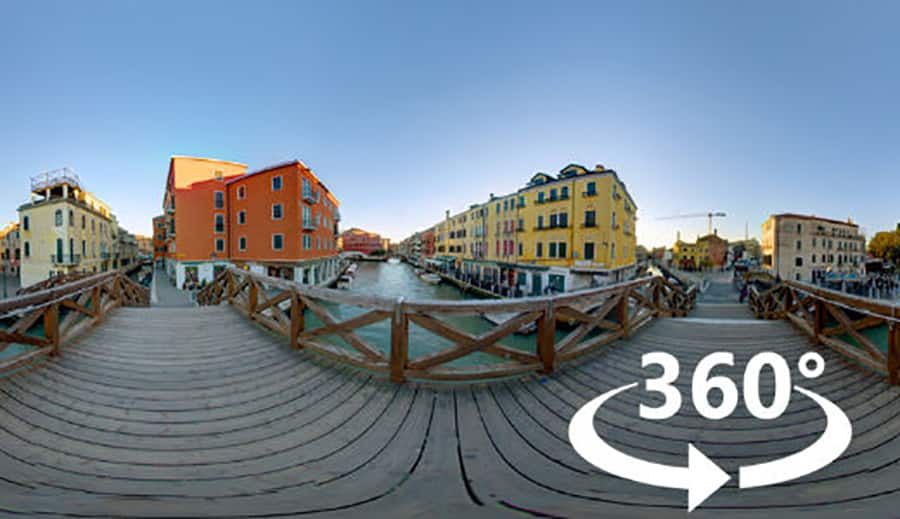 360 video editor
Some VR cameras stitch their footage together automatically, making a seamless VR video output right from the beginning. But other cameras require a bit more work. You can use a 360 video editor to combine clips and make one, continuous, single 360-degree video.
Professional editing and post-production software like and VideoStudio generally includes tools for editing 360-degree videos, giving you the ability to create high-quality VR video content on your laptop at home.
Within a 360 video editor, you can make cuts and transition between different shots to tell a story. You can also add finishing touches to your 360 videos, like music, titles, and effects to bring it to life and create a professional, premium result.
Need to Download VideoStudio?
Download a free 30 day trial now!
VR video converter
As incredible as VR video can be, not everyone has access to a VR headset which can be quite expensive. But that's not a problem, because VR video can be converted to normal video through the use of a VR video converter.
Essentially what a VR video converter does is flatten a 360-degree video into one single frame, by choosing a specific part of the footage that has been shot. When using a VR video converter you will need to choose the part of the frame you want to focus on. By converting VR videos you will be able to upload different types of videos to different platforms, and share your story with everyone - whether they have the capacity to experience it in VR or not.
How to upload 360 video to YouTube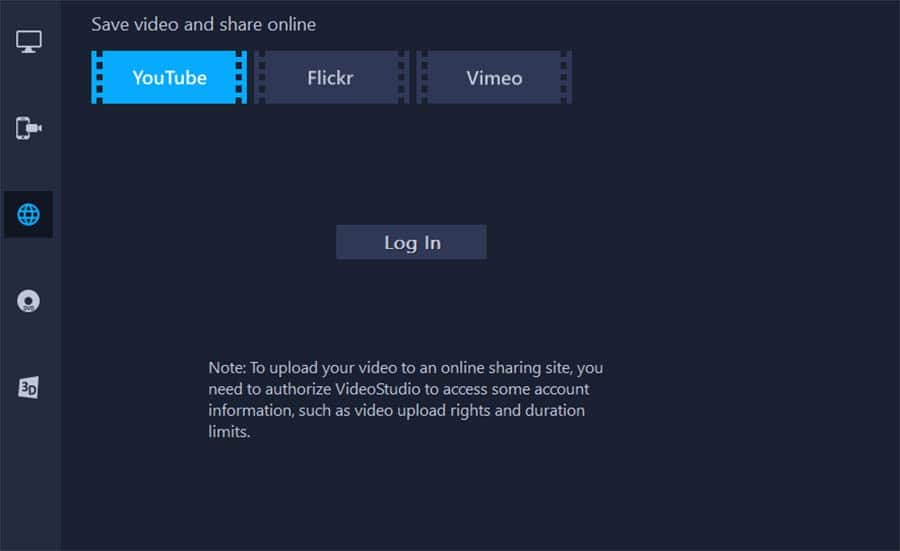 YouTube is a popular social video platform for sharing 360 videos because it has the functionality to detect whether a video is 360 or not.
But to do this, before you upload the video to YouTube, you will need to make sure the metadata of the video explains it is a 360 video. If your video doesn't automatically have that metadata you'll need to inject it. To inject metadata into your video to differentiate it from other videos, you can use a 360-degree Metadata app. Download the Spatial Media Metadata Injector app from YouTube and select the video you want to add the metadata to.
Make sure you have selected the checkbox for Spherical Video and click Save As. Then you're free to upload it to YouTube. It will take a lot longer to process the 360 videos than a regular video, so you may have to be patient. Remember to tag it and title it clearly so that your audience can easily find it. Check the preview and make sure it has correctly uploaded in 360 so that users with VR headsets can experience it properly.
Once you are happy that everything has been created and uploaded correctly, you can publish the video. YouTube is a great place to experience 360-degree videos, and Facebook videos have the option to view in 360 as well.
Need to Download VideoStudio?
Download a free 30 day trial now!