Make Video From Photos
How To Make Video From Photos
Want to build a video but don't have enough video clips? Or want to incorporate some of your favourite photos as well? Don't panic. VideoStudio gives you the tools to easily create videos using both video clips and still images, or even just still images. Change the timings, add transitions, and include music to create stunning photo presentations.
You can create a photo slideshow with music in no time. Simply add your photos to your timeline, add transitions and pick your soundtrack. In minutes, you have created a photo slideshow, ready to export and share with family and friends.
1.

Install VideoStudio

To install VideoStudio video editing software on your PC, download and run the installation file above. Continue following on-screen instructions to complete the setup process.
2.

Add photos to timeline

Drag and drop your photos from the library to the the timeline in the order you wish them to appear in your slideshow.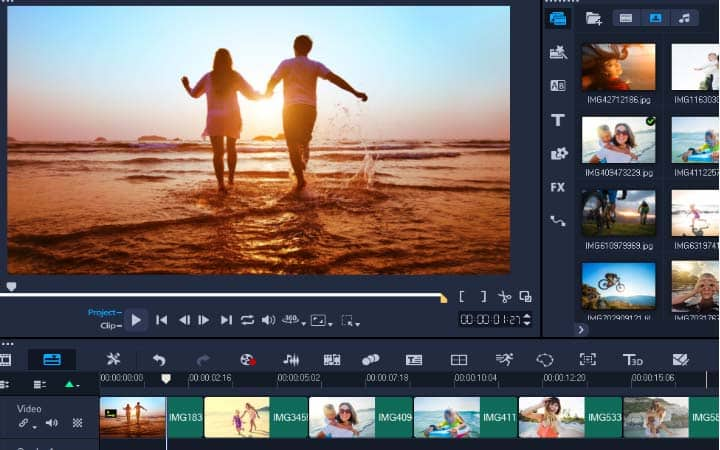 3.

Add transitions between photos

Next you want to add a transition between each photo. Open the transitions library and choose your video transition. Once you find the transition you want, drag and drop it between two clips on the timeline. If you wish to add the same transition between all clips, if you want to apply the same transition between all clips in the track, right-click the transition thumbnail in the library, and choose Apply current effect to video track. If you want all transitions to be unique, you can drag individual transitions or select the transition titled "random". This will add a different transition between each clip.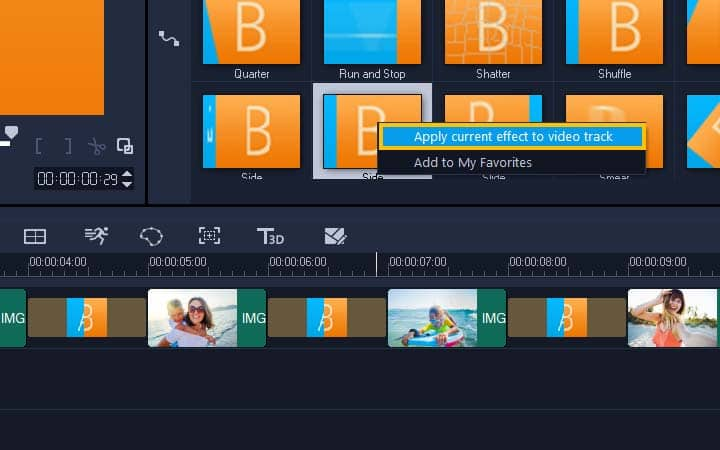 4.

Add soundtrack to your video

On the Timeline toolbar, click the Auto Music button . Here you can explore a range of different tracks by using the-drop down lists. Press Play to preview the selected music. You can also access the music library in the Library panel, under ScoreFitter music. Alternatively, you can import a soundtrack of your own by importing into your library and then adding it to the timeline. ScoreFitter tracks are designed to automatically match the length of your video project. To enable this, be sure that "Auto Trim" is clicked on before you add the track to your timeline - the song length will automatically adjust to the length of your video.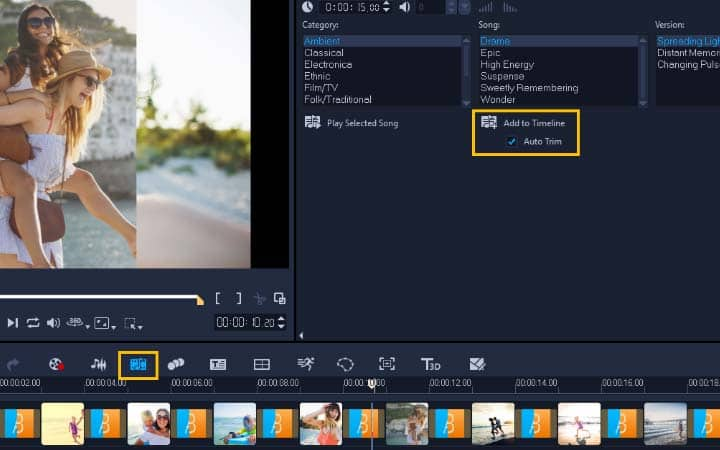 5.

Add fade effects

To fade the music at the beginning or end of your project, click the Fade-out button in the Auto Music area, or you can also access these controls by right-clicking on the audio track in your timeline and selecting fade in, fade out.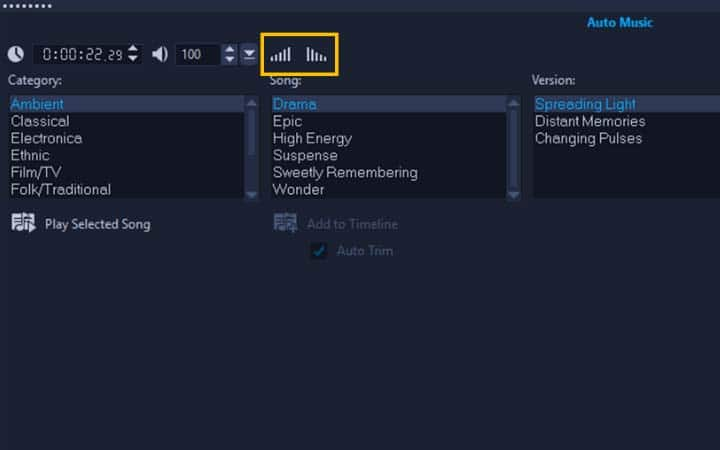 6.

Save and share

When you are done, go to the export tab to share directly to your Facebook or YouTube channel, or export to popular formats.

If you wish to do more to your slideshow, consider using instant project video templates.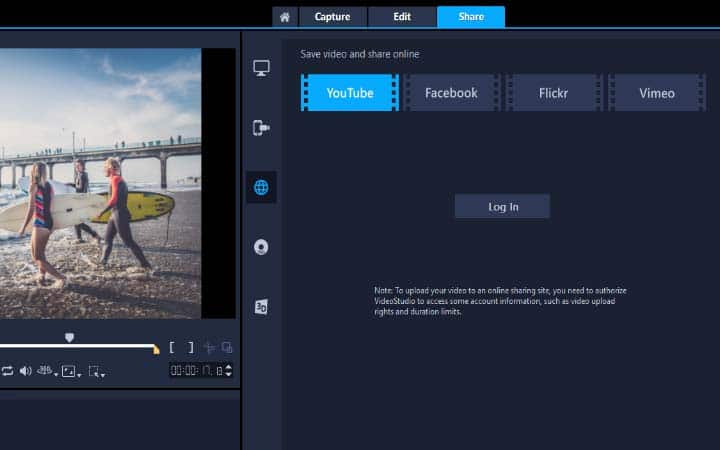 VideoStudio does more than just picture videos
Check out some of the other video editing features in VideoStudio, like video collage maker, photo slideshow maker, video montage maker, and more! Create high quality videos in a fun and easy to use video editor and make your movies stand out more than ever.
Download the best solution for making a video with pictures and music that there is
Want to make a video of pictures with music? VideoStudios powerful video editing features allow you to easily make beautiful videos with pictures and music. Click below to download your free 30-day trial and add pictures and music to your video for free before you buy!