Make A Slideshow Video
How To Make A Slideshow Video
You can still create videos even if you aren't working with video files. VideoStudio lets you create a slick and professional photo slideshow, combining still images with music and beautiful transitions. This could be ideal for a professional presentation or just a great way to share some holiday memories on social media or with friends and family.
You can create a photo slideshow with music in no time. Simply add your photos to your timeline, add transitions and pick your soundtrack. In minutes, you have created a photo slideshow, ready to export and share with family and friends.
1.

Install VideoStudio

To install VideoStudio video editing software on your PC, download and run the installation file above. Continue following on-screen instructions to complete the setup process.
2.

Add media to timeline

Drag and drop your photos to the timeline in the order you wish them to appear in your slideshow.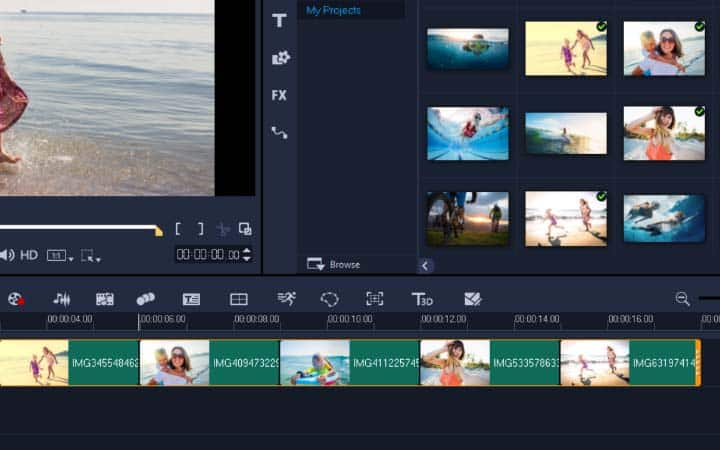 3.

Add transitions between media

Next you want to add a transition between each photo. Open the transitions library and choose your transition. Once you find the transition you want, drag and drop it between two clips on the timeline. If you wish to add the same transition between all clips, if you want to apply the same transition between all clips in the track, right-click the transition thumbnail in the library, and choose Apply current effect to video track. If you want all transitions to be unique, you can drag individual transitions or select the transition titled "random". This will add a different transition between each clip.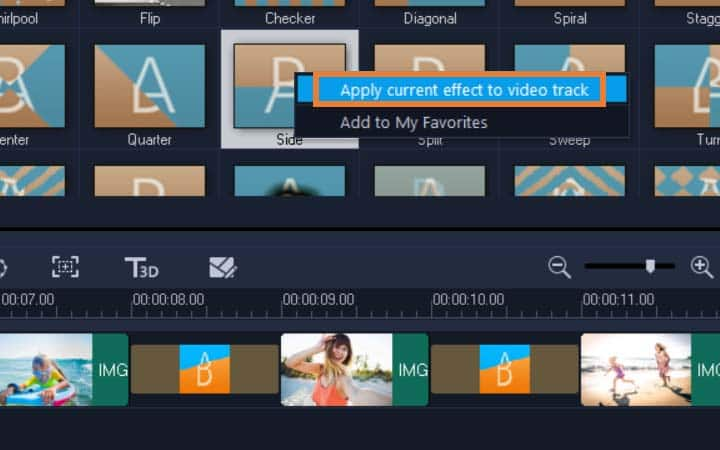 4.

Add titles, music and effects

Now that your video slideshow is complete, you can add titles, music and any other effect you desire.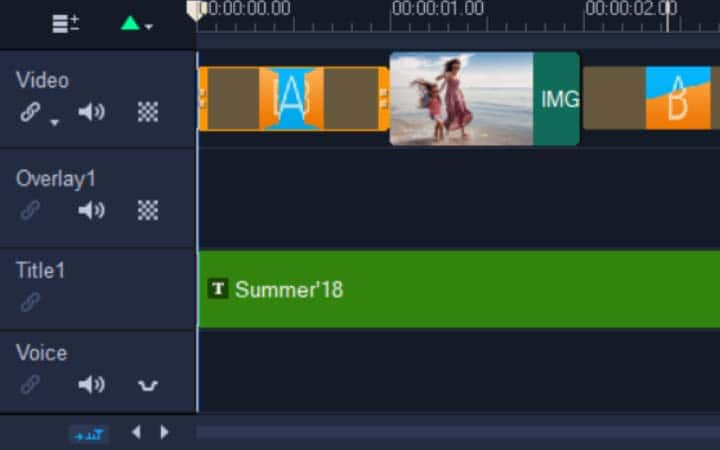 5.

Save and share

When you are done, go to the export tab to share directly to your Facebook or YouTube channel, or export to popular formats.

If you wish to do more to your slideshow, consider using instant project video templates.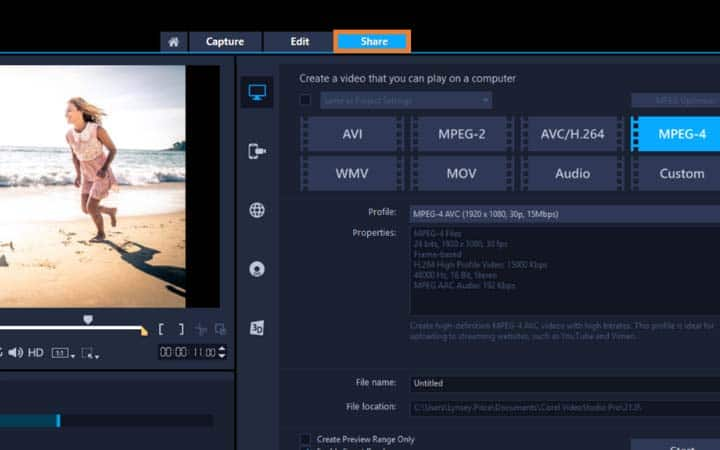 Download the best solution for making photo slideshows that there is
Want to make a photo slideshow? VideoStudios powerful video editing features allow you to create and share slideshows. Click below to download your free 30-day trial and make a slideshow for free before you buy!