Add Text To A Video
How To Add Text To A Video
The combination of video clips, dialogue and music is often enough to tell a great story. But how about introducing a title? Or business details? Or pulling out key points? Add text to a video using VideoStudio to reinforce messages. This also works for when platforms like Facebook autoplay videos in the news feed that are muted. Add text to make sure viewers don't miss any of your message when they're on a noisy train or watching without headphones.
1.

Install VideoStudio

To install VideoStudio video editing software on your PC, download and run the installation file above. Continue following on-screen instructions to complete the setup process.
2.

Identify the location and add a title

Drag the Scrubber to the position you want to add the title on the timeline and click the Title button to the left of the Library thumbnails, this will allow you to add a plain text title to your video. You can type directly in the Preview Window, but the easiest way to get a professional-looking title, is to drag one of the predesigned titles from the Library to the Title track in the Timeline.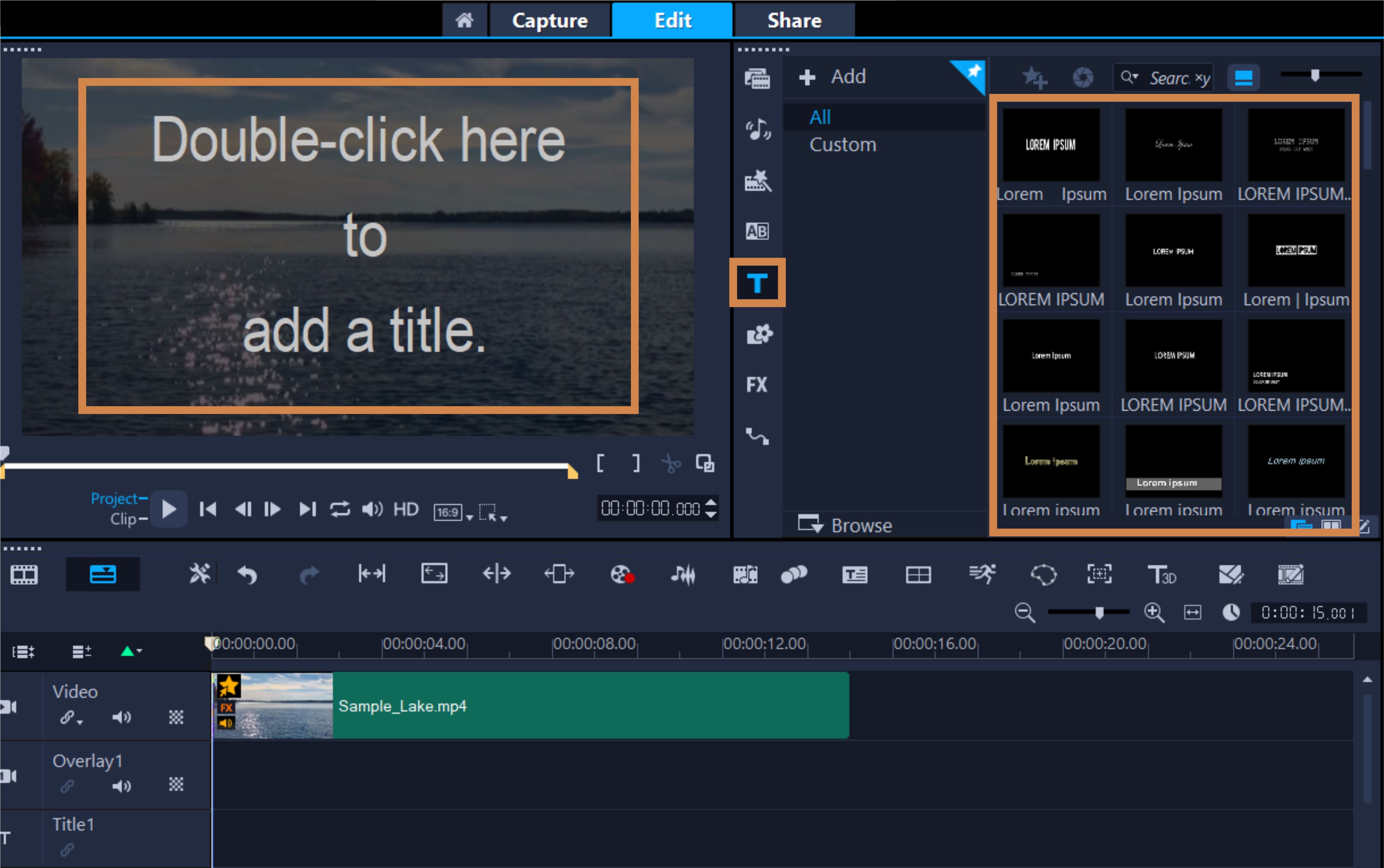 3.

Adjust the length of the title

You can drag the title to any position in the Title track and adjust the duration of the title by dragging the end handles of the clip.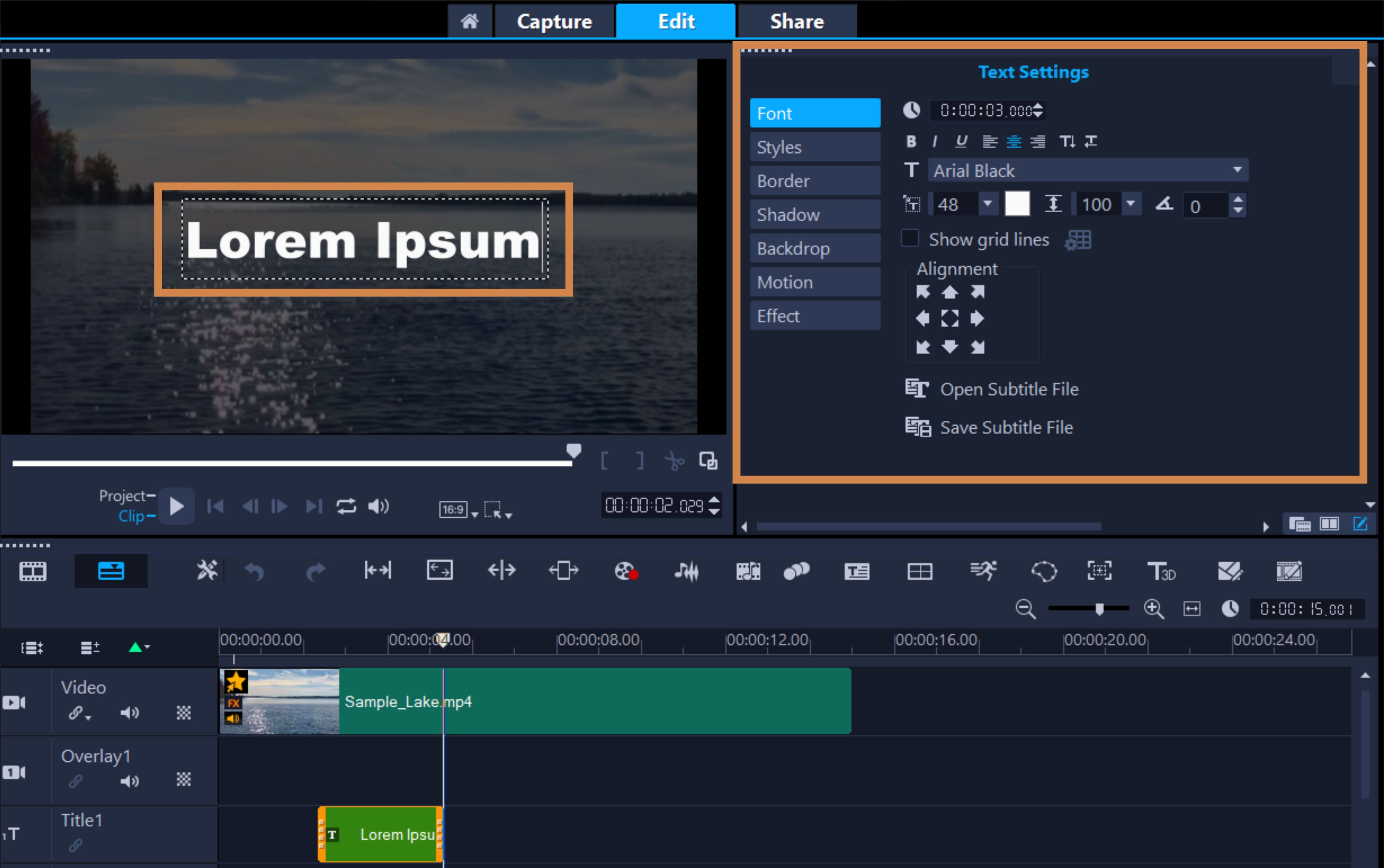 4.

Double click to edit the text

To edit the title text, double-click the title clip in the Timeline, in the Preview Window, select the text and type new text. Keep the text inside the box that displays near the edges of the Preview Window (called the Title Safe area).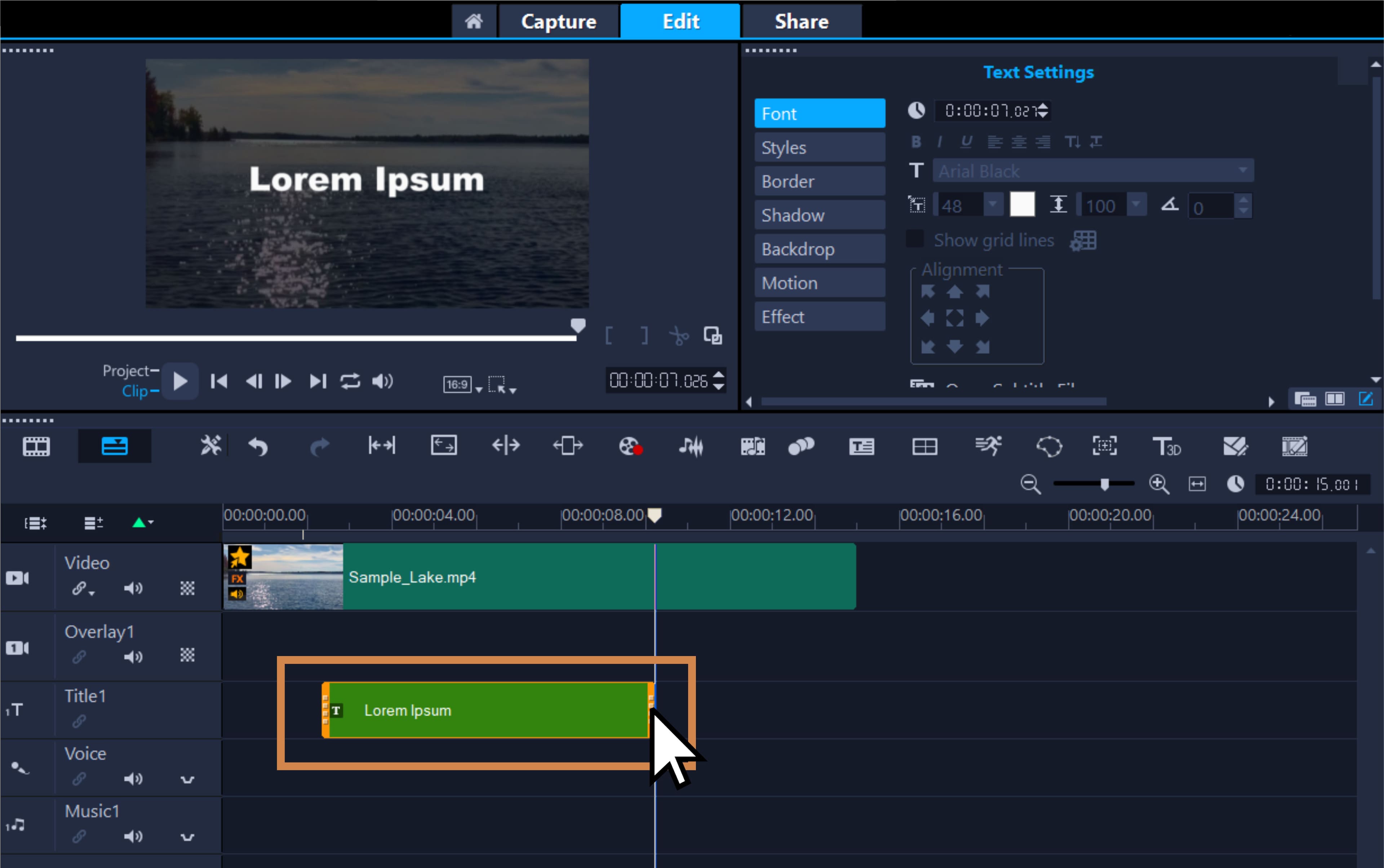 5.

Edit title

The Options panel for titles displays below the thumbnails in the Library. Use any of the controls to format your title text. For example, you can align the text and change the font, size, and color.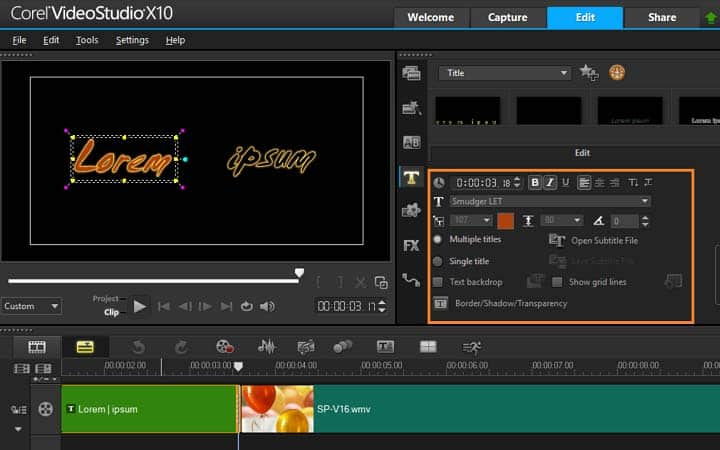 VideoStudio does more than just add text to videos
Check out some of the other video editing features in VideoStudio, like add subtitles to video, add video credits, video overlay, and more! Create high quality videos in a fun and easy to use video editor and make your movies stand out more than ever.
Download the best solution for adding text to video that there is
Need to add text to a video? VideoStudios powerful video editing features allow you to easily add text to video. Click below to download your free 30-day trial and add text to your video for free before you buy!