Improve Video Quality
How To Make A Movie Trailer
Movie trailers are fantastic videos to go with your movie. It's the perfect way to set the tone, the feel, and sell it to a wider audience. Once you've finished your movie then cutting a movie trailer in VideoStudio is the next step to making it a true blockbuster. Learn how to make a movie trailer in the tutorial below.
Adding multiple Overlay Tracks gives you more creative possibilities for your movie. You can superimpose clips over a background video with portions of the overlay being transparent, use a video mask, or add objects and frames to your video and control how they blend with the background.
Drag media files to the Overlay Track on the Timeline to add them as overlay clips for your project.
1.

Install VideoStudio

To install VideoStudio video editing software on your PC, download and run the installation file above. Continue following on-screen instructions to complete the setup process.
2.

Storyboard your movie trailer

The first step to making a movie trailer is to work out your plan and storyboard your trailer. What parts do you want to share? We want to create a short 1-2 minute video teaser to highlight our video, without giving it all away. We want to create mystery and excitement for the full video to come. Creating a movie trailer is easiest to work with sections of your full video complete, so you can shorten and reuse footage from the full production.
3.

Add media to timeline

When you're ready to start editing, add your media files to your library and drag and drop them onto the VideoStudio timeline. We want to combine the most memorable sequences to tell the viewers what the story is about, an convince them that the movie is worth watching once it is released.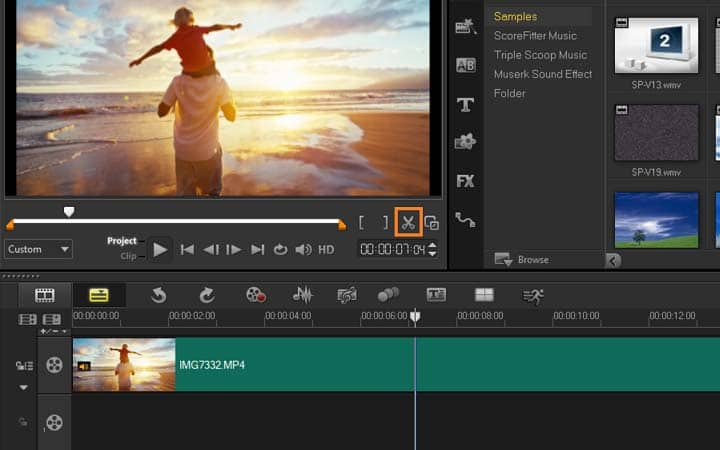 4.

Edit video

Trim video, cut video and join videos together. Using you can drag video segments around on the timeline in order to put them in the order that's best to help tell your story. Add filters, transition and more to create a smooth picture from start to finish.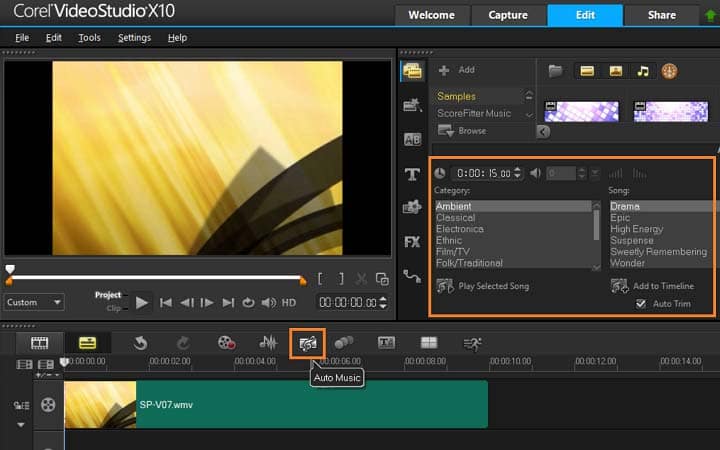 5.

Add music to set the mood

With the picture in place, it's now time to add a music track that helps create the emotion and tell the story you would like to tell. It defines the mood of the story and creates the appropriate environment for the viewer. Perhaps a suspenseful beat to build up the story, or a light and happy tune to convey emotion.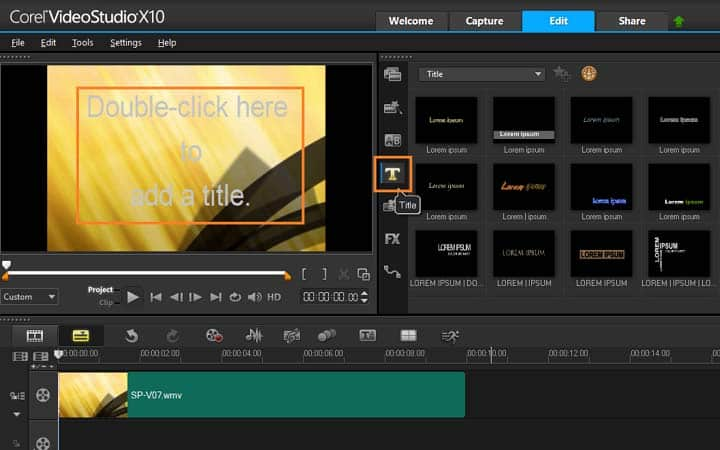 6.

Add text to help tell the story

With all movie trailers, text is important. Add titles to introduce your video. Open the titles library and drag and drop a title onto the timeline. Doubleclick on the title in the preview window to edit the text.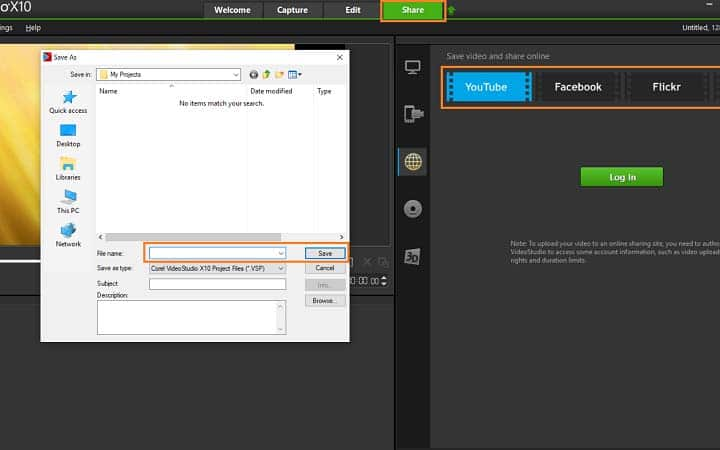 7.

Save and share

When you're happy with your movie trailer, go to the Share tab to Export your video. Create a file name for it, select a folder on your computer to save it too and press Start to render your video.
Download the best solution for making movie trailers that there is
Looking to make a movie trailer? VideoStudios powerful video editing features allow you to make stunning movie trailers with thrilling music so you can gave a preview of your latest work. Click below to download your free 30-day trial and make a movie trailer for free before you buy!