Cut A Video
How To Cut A Video
Cutting is quick and easy, and one of the core parts of video editing. It's extremely rare that you would ever film something perfect in camera, without wanting to trim a bit here or remove a section there. Cutting a video involves literally splitting a clip into two smaller clips. You can cut anywhere, and you'll get very familiar with this when removing mistakes or any unwanted lines of dialogue. Learn how to cut a video in the tutorial below.
1.

Install VideoStudio

To install VideoStudio video editing software on your PC, download and run the installation file above. Continue following on-screen instructions to complete the setup process.
2.

Add video to the timeline

Open VideoStudio and Insert your video on the VideoStudio timeline by right clicking on the timeline or from the file tab in the menu.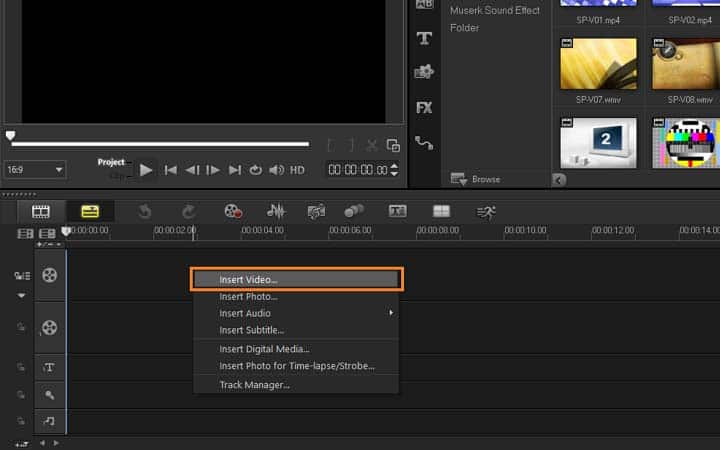 3.

Move scrubber to area to cut

Play your video and pause it where you want to cut your video OR move your scrubber along the timeline and place it overtop of where you want to cut your video.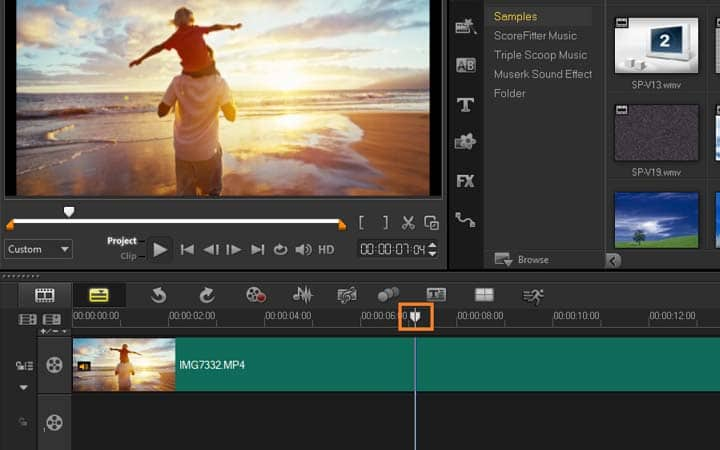 4.

Cut video

With the scrubber in place, select the Scissors Icon underneath the preview window, or press S on your keyboard. This will split the video clip in two.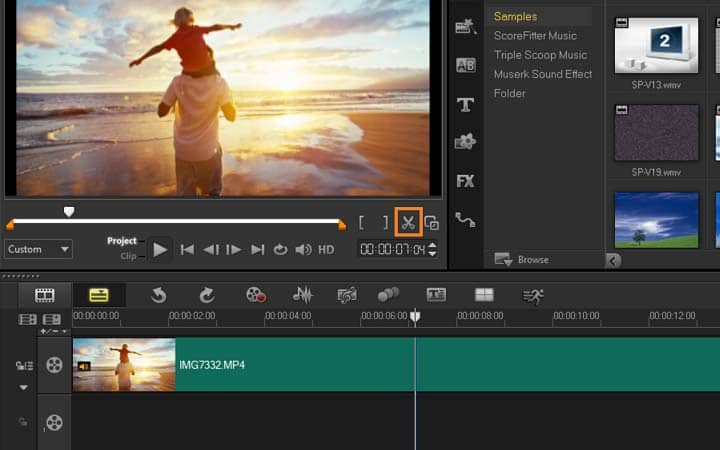 5.

Delete unwanted clip

Select the clip you wish to cut, and press the delete key on your keyboard to remove this clip. Continue editing your project as you wish.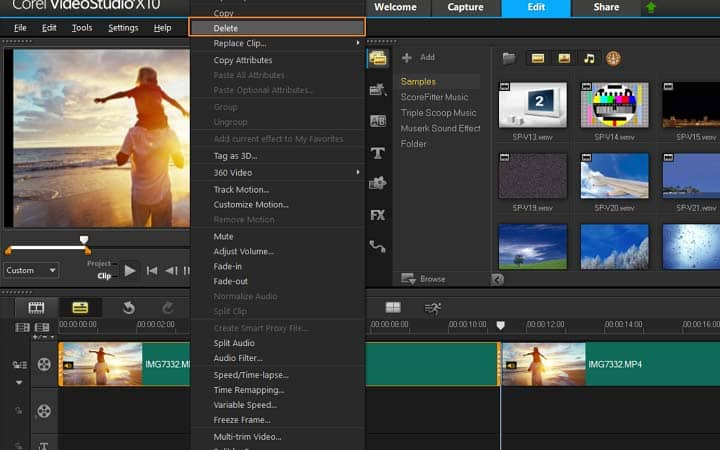 VideoStudio does more than just cut videos
Check out some of the other video editing features in VideoStudio, like censor video, edit a video, edit 4k videos, and more! Create high quality videos in a fun and easy to use video editor and make your movies stand out more than ever.
Download the best solution for cutting a video that there is
Need to cut a video? VideoStudios powerful video editing features allow you to easily cut videos and remove sections from your movie. Click below to download your free 30-day trial and cut your video for free before you buy!