Do Video Overlay
How To Do Video Overlay
We designed VideoStudio with flexibility in mind, providing video editors with a full range of post-production processes. Take full control of your videos with video overlays to let you customize titles, effects, colours and much more. Read on to find out how to add video overlays in VideoStudio.
Adding multiple Overlay Tracks gives you more creative possibilities for your movie. You can superimpose clips over a background video with portions of the overlay being transparent, use a video mask, or add objects and frames to your video and control how they blend with the background.
Drag media files to the Overlay Track on the Timeline to add them as overlay clips for your project.
1.

Install VideoStudio

To install VideoStudio video editing software on your PC, download and run the installation file above. Continue following on-screen instructions to complete the setup process.
2.

Add a video overlay to your timeline

With your main video track on the timeline, you can drag clips to an overlay track to superimpose or create an overlay on your video. To add a video overlay, simply add a graphic, photo or video to the track below the track you wish to layer. Drag the media file from the Library to the Overlay Track on the Timeline. VideoStudio has frames, graphics, flash animations in the graphics folder in thelibrary, however you can import your own to add as well - PNG files work best.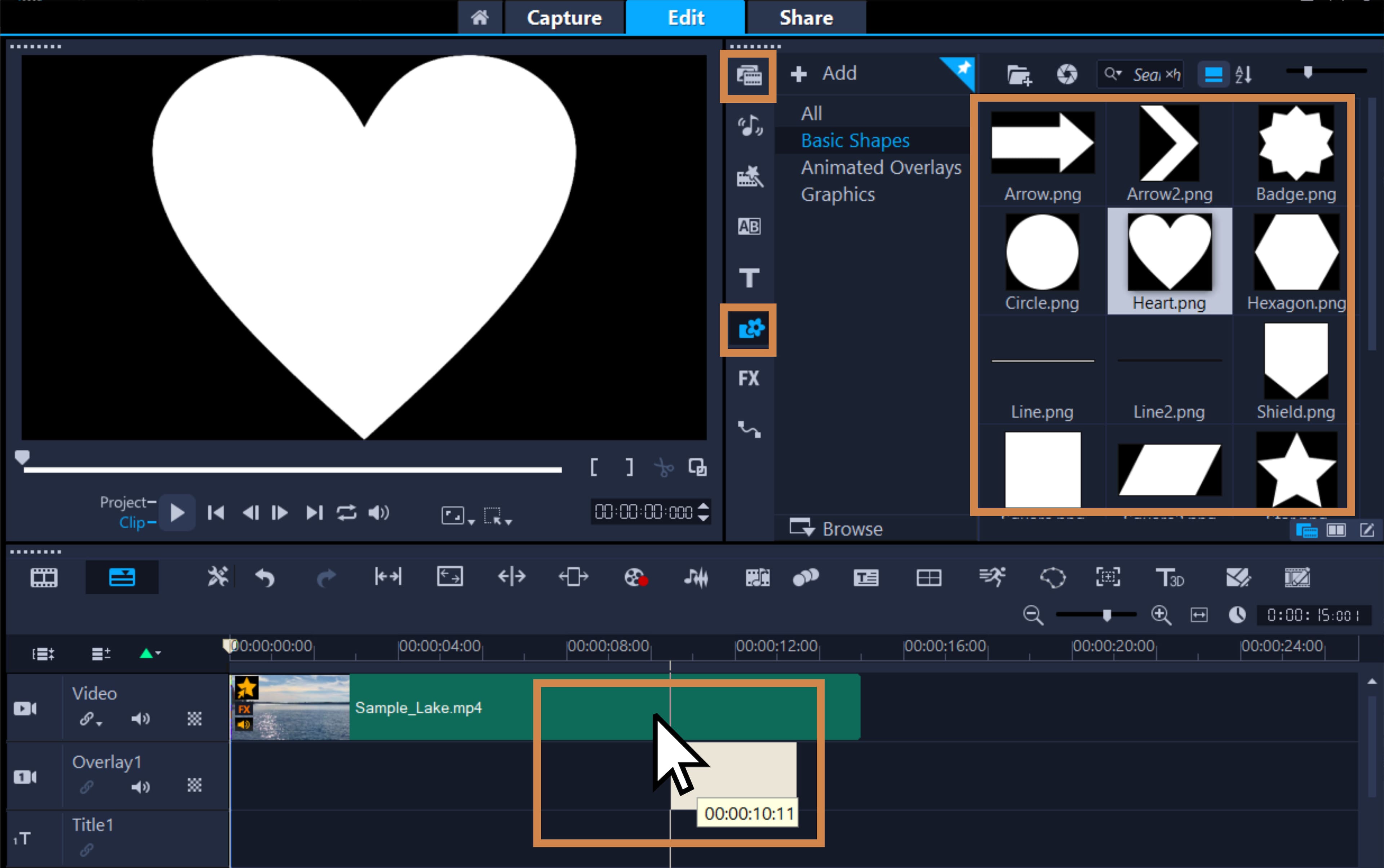 3.

Customize the video overlay

To customize the Overlay clip, click the Attribute tab. The Overlay clip is then resized to a preset size and positioned at the center. Use the options in the Attribute tab to apply direction/style to the Overlay clip, add filters, resize and reposition the clip, adjust the transparency and more. To insert additional video overlay tracks, right click on the track button and select insert track above or below.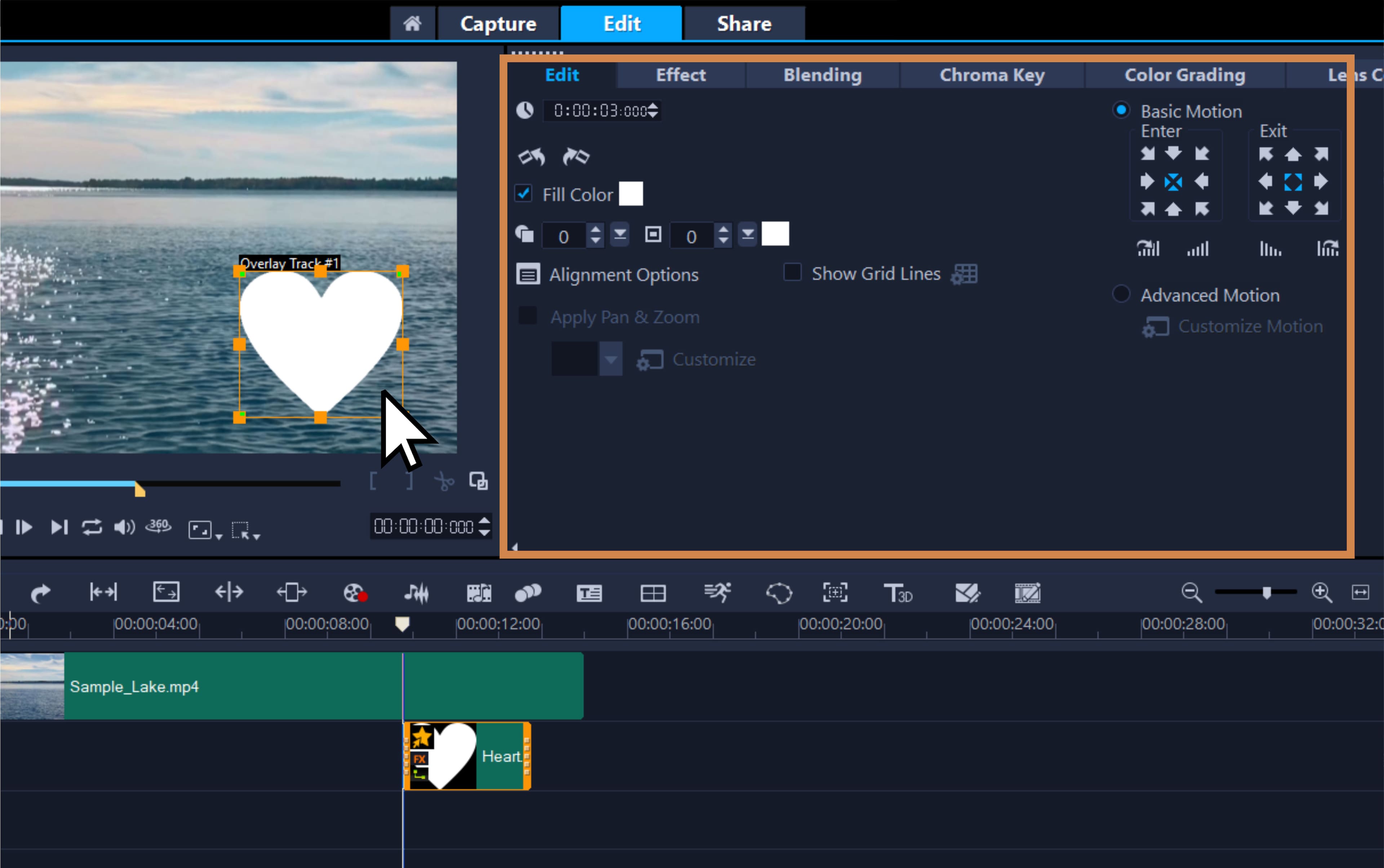 4.

Make fine adjustments to overlay

If you are importing your own overlay graphic, you may need to apply the Chroma Key effect to remove the background of your graphic. To do this, double click on your graphic in the timeline, select 'Mask & Chroma Key', 'Apply Overlay Options' and use the eyedropper to select the colour. This will remove any background for your image to just leave the desired overlay clip.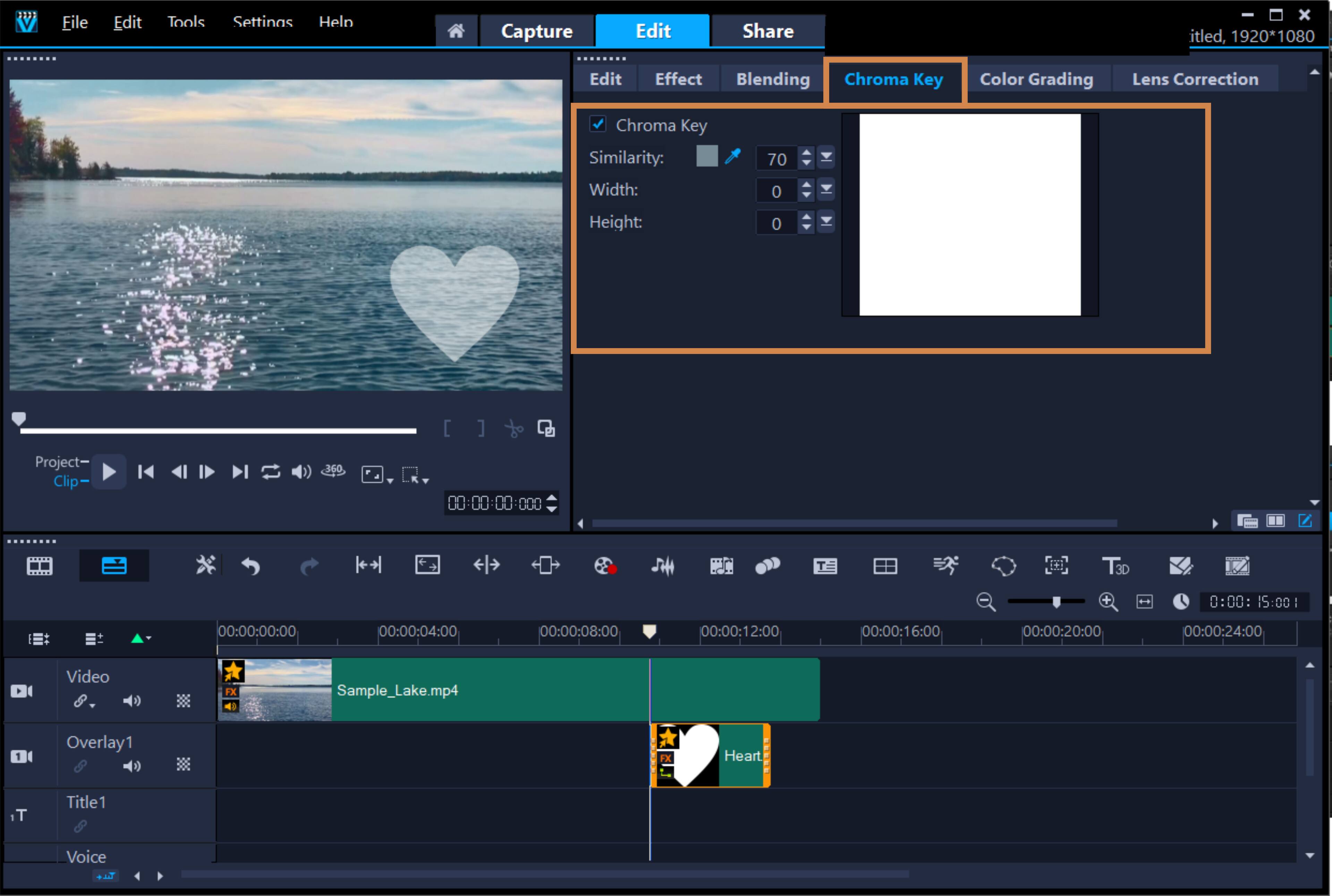 VideoStudio does more than just video overlays
Check out some of the other video editing features in VideoStudio, like add text to video, add subtitles to video, add video credits, and more! Create high quality videos in a fun and easy to use video editor and make your movies stand out more than ever.
Download the best solution for doing video overlay that there is
Need to do a video overlay? VideoStudios powerful video editing features allow you to add video overlays with ease. Click below to download your free 30-day trial and do your video overlay for free before you buy!