Convert Video Files
How To Convert Video Files
Video file types can be tricky to navigate. When you export your video you'll choose a file type to export it as. It could be an MP4, a MOV, a MPEG4....it all depends on what you want to do with it and where you want to put it. Using VideoStudio you can even convert video files from one type to another, which is perfect for when you're cutting a film using multiple video file types or need your existing video in multiple formats. Check out the tutorial below to find out how to convert video files.
1.

Install VideoStudio

To install VideoStudio video editing software on your PC, download and run the installation file above. Continue following on-screen instructions to complete the setup process.
2.

Import video file

Add your video to the VideoStudio Timeline. Simply drag and drop the video from the VideoStudio library or your computer browser on to the timeline. Should you wish to crop video, trim video or make any edits, now is the time to do so.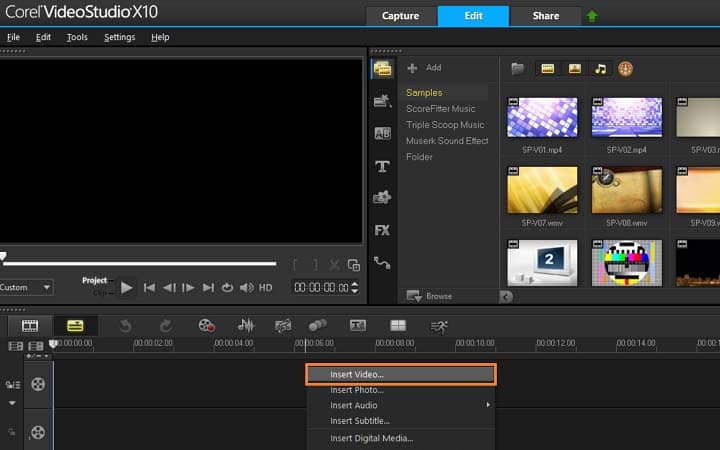 3.

Convert video

When you're happy with the video on the timeline, go to the Share tab in VideoStudio. The default tab on the share tab is to export to file. Here you can select which file type you wish to export to, or convert video to. Select the file type you wish to convert your video too. Under properties you can select the video profile to render too. To the left under the preview pane you can see a projected file size. Ex. if you select a 4K video format, file size will be larger than if you export to a HD profile. Once your file type and profile is selected you can proceed to export.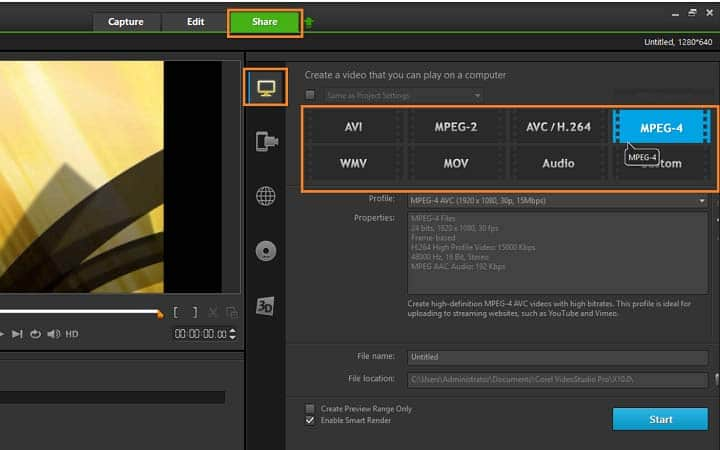 4.

Export Video

To begin export, press the Start button. This will render your video to the desired file format of your choice. This is a quick and easy way to render video and convert video from one file format to another.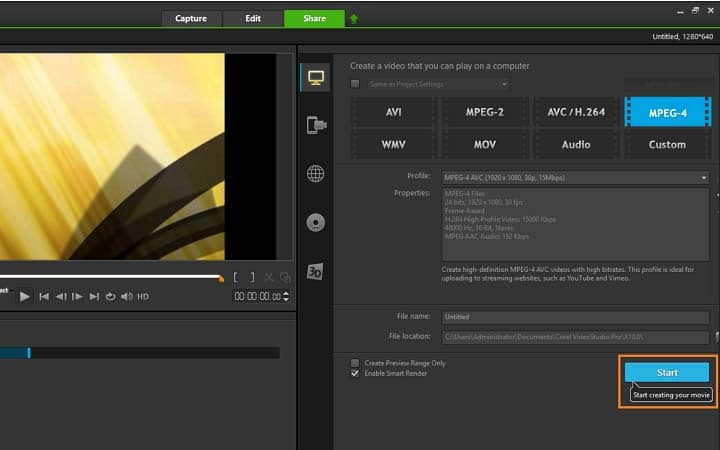 VideoStudio does more than just convert video files
Check out some of the other video editing features in VideoStudio, like burn DVD's, DVD menus and chapters, reduce video files, and more! Create high quality videos in a fun and easy to use video editor and make your movies stand out more than ever.
Download the best solution for converting video files that there is
Need to convert a video file? VideoStudios powerful video editing features allow you to easily convert files from one format to another. Click below to download your free 30-day trial and convert your video file for free before you buy!