Add Subtitles To Video
How To Add Subtitles To Video
More and more videos are watched on mobile as people turn to their social media on the move. So it makes sense to cater to those audiences, right? Even if you're just making a short film for your friends, it's worth taking the time to design it so that they can watch it on the train in the morning. This is when subtitles come in handy, not to mention to make sure your content is reaching audiences with hearing impairments. Luckily adding subtitles to videos is super straightforward in VideoStudio, and you can get started in just a few clicks.
1.

Install VideoStudio

To install VideoStudio video editing software on your Windows PC, download and run the installation file above. Continue following instructions on the screen to complete the setup process on your system.
2.

Open subtitle editor

To start, open VideoStudio. With your video on the timeline, right-click your video clip in the timeline and select 'Subtitle Editor'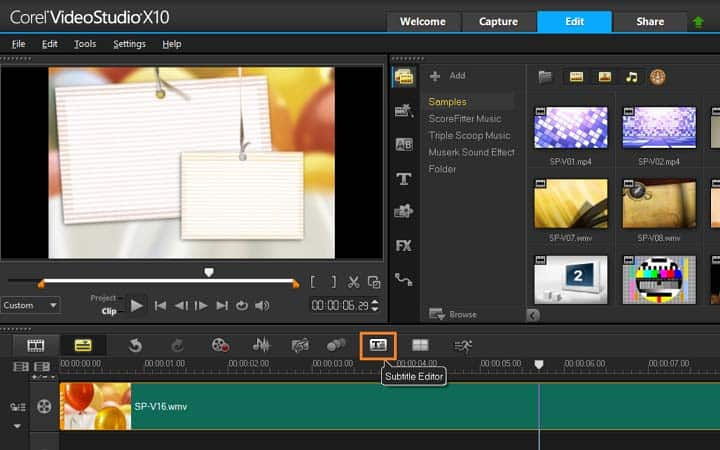 3.

Enter in subtitles

Subtitle Editor automatically recognizes audio, preview video and subscribe text to the desired video frames.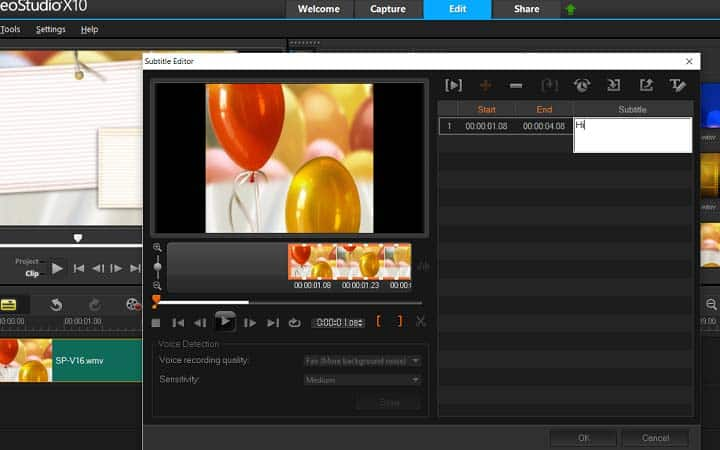 4.

Review text

Review the video to ensure the subtitles and audio are in sync. When you're happy with the text... you're done! Continue editing your project.

After you add effects and edit your video you can choose to share it online via your website, blog, email, YouTube, Facebook, Instagram, Twitter, and other social media sites. Or you can save it to your computer in popular file formats. Make sure that the size of your video is correct for the program you are using on.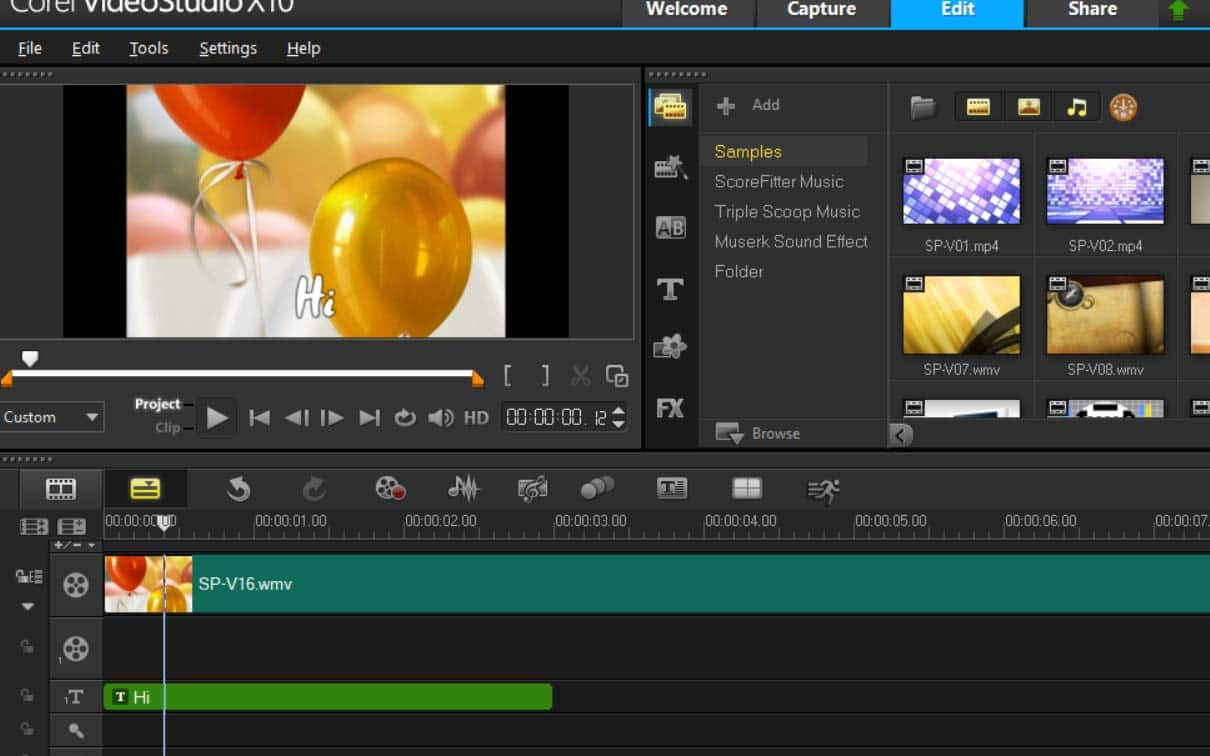 VideoStudio does more than just add subtitles to videos
Check out some of the other video editing features in VideoStudio, like add text to video, add video credits, video overlay, and more! Create high-quality videos in a fun and easy to use video editor and make your movies stand out more than ever.
Download the best solution for adding subtitles to video that there is
Need to add subtitles to a video? VideoStudio's powerful video editing features allow you to easily add subtitles to video for a better viewing experience. Click below to download your free 30-day trial and add subtitles your video for free before you buy!