Add Video Credits
How To Add Video Credits
Once you have finished making your video, it's nice to give a shout out to the team who helped you. The cast, the camera crew, the make-up artist, the writer, the caterers - whoever was involved in getting the project off the ground. Hollywood movies can have hundreds of names scrolling past the screen for ten minutes - you probably won't need that many, but you can still add slick and professional video credits in VideoStudio.
You can add titles when the Title category is active in the Library. You can add one or more simple titles or use presets to add animated titles, such as rolling credits at the end of your movie. You can also save custom presets.
1.

Install VideoStudio

To install VideoStudio video editing software on your PC, download and run the installation file above. Continue following on-screen instructions to complete the setup process.
2.

Add text

To add video credits to your video, open the Title Library panel. The title library is pre-loaded with various titles you can drag and drop onto your timeline. Browse through the titles until you see the one that has rolling credits. Select this in the library, and drag and drop this to your timeline.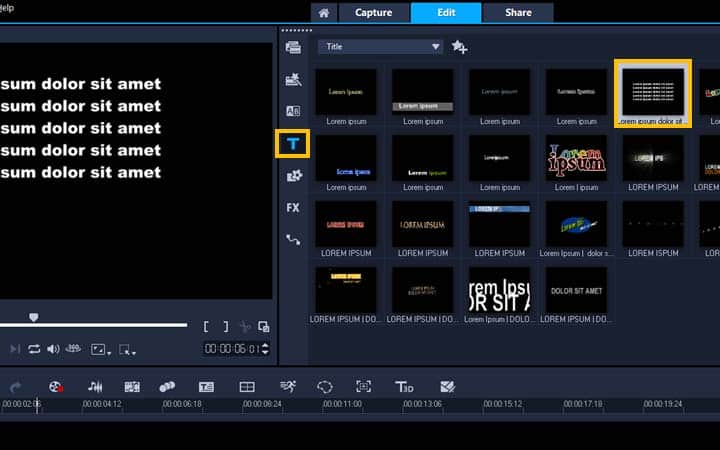 3.

Edit and enter text

To modify the text in this template, double-click on the title in the Preview Window and begin entering new text.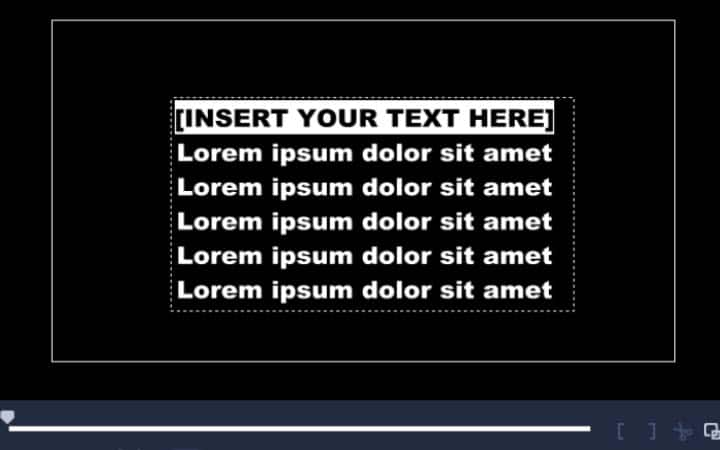 4.

Edit text style

To modify text style, font colour or size, double click on the title in the timeline to open the options Panel to edit the title attributes.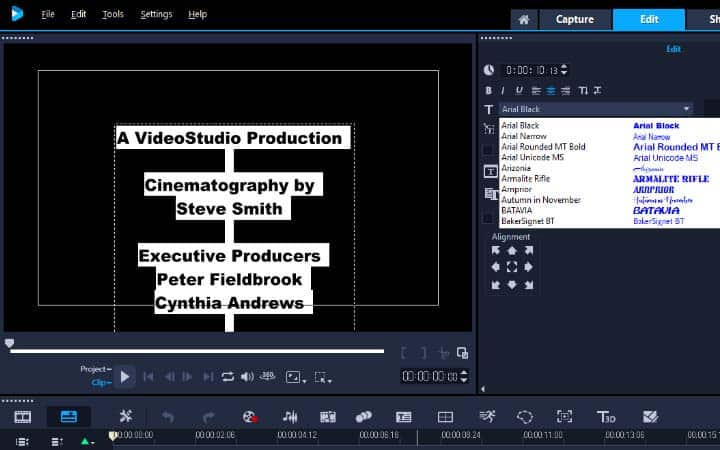 5.

Add text animation

The rolling credits is a simple text box with motion animation. You can modify the animation or create your own video credits under the attributes tab in the options panel. Select Animation, and under the dropdown 'Fly' you will see the rolling credits animation. This will apply this motion to the selected title. To remove animation, simply de-select 'Apply'.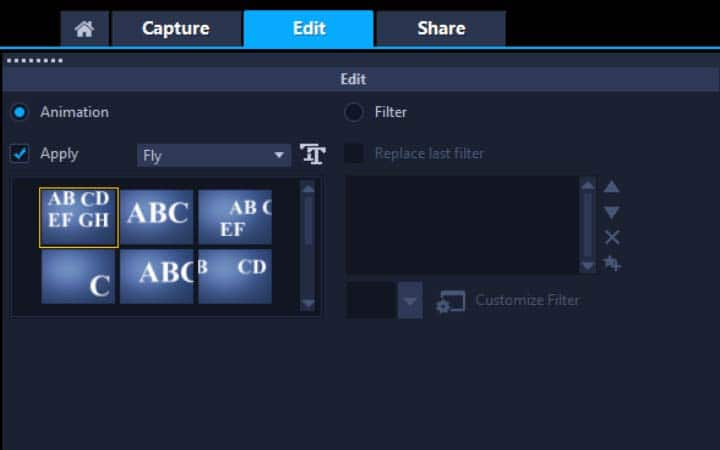 VideoStudio does more than just add video credits
Check out some of the other video editing features in VideoStudio, like add text to video, add subtitles to video, video overlay, and more! Create high quality videos in a fun and easy to use video editor and make your movies stand out more than ever.
Download the best solution for adding video credits that there is
Need to add video credits to a video? VideoStudios powerful video editing features allow you to add video credits to give credit to those who helped you make your movie. Click below to download your free 30-day trial and add credits your video for free before you buy!