Share Videos
Have some videos you want to share online? VideoStudio makes it easy to edit your videos for added effect, and then upload the videos straight to Facebook, YouTube and more.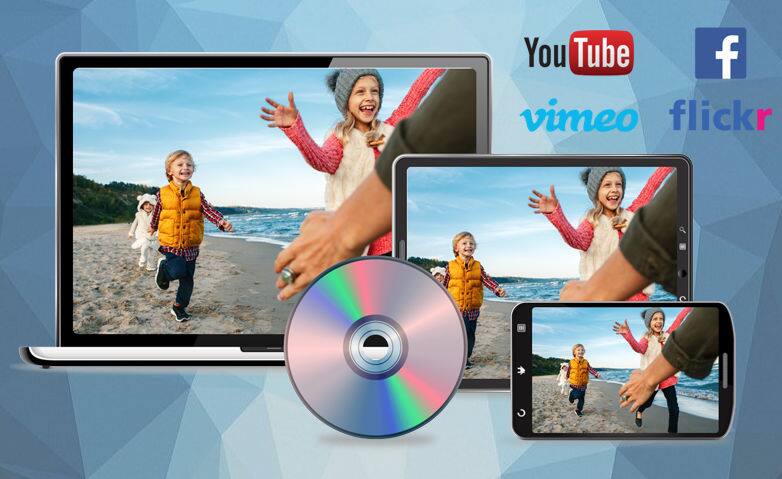 How to share videos online with Videostudio
Step 1

Edit your video in the VideoStudio Timeline

Step 2

Trim video, add cool video filters and effects

Step 3

When you're done editing, select the Share tab and navigate to the Web button

Step 4

Login to your social media account to upload video direct to Facebook, YouTube and more!
Download a free trial now and start
sharing your videos today
VideoStudio's powerful sharing options give you more freedom than ever to share videos online through Facebook and other social media.
VideoStudio does more than make it easy to upload your videos
Check out some of the other video editing features in VideoStudio, like video cropping, video filters, video merge, and more! Create high quality videos in a fun and easy to use video editor and make your movies stand out more than ever.
Download the best video upload solution out there
Sharing videos with friends, family, and the online community has never been easier. VideoSudio Pro's easy-to-use sharing features will have your videos uploaded for sharing in no time. Click below to download your free 30-day trial and get your videos uploaded for free before you buy!