Brighten A Video
How To Brighten A Video
Although you should light your shots the best you can when filming, if you end up with some darker footage than you intended don't worry. VideoStudio gives you complete control over the look and feel of your footage, including brightness, contrast, and a range of other effects. Learn how to brighten a video below.
Corel VideoStudio lets you improve the appearance of a video or image clip by adjusting its current properties.
1.

Install VideoStudio

To install VideoStudio video editing software on your PC, download and run the installation file above. Continue following on-screen instructions to complete the setup process.
2.

Open Color Correction

Select the video or image clip to enhance on the Timeline and double click to open the options panel. Select Color Correction in the options panel to open the controls to brighten your video and enhance the color. You can select Auto Tone Adjustments or make adjustments manually.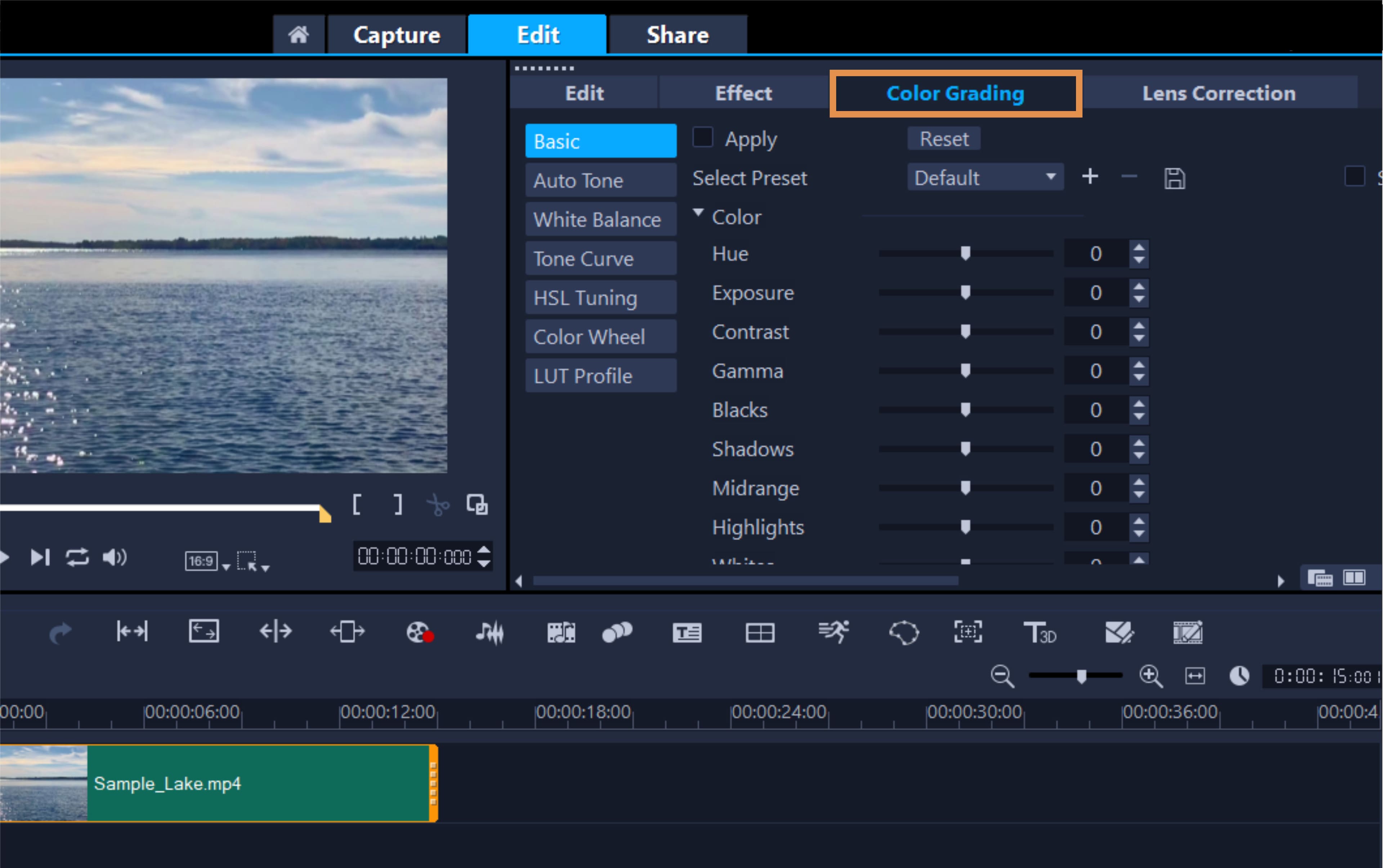 3.

Make adjustments to brighten picture

Drag the sliders to adjust the Hue, Saturation, Brightness, Contrast or Gamma of the clip to make adjustments. Your changes will show as you make them in the preview window. Note: Double-click the appropriate slider to reset the original color setting of the clip.These edits will only make adjustments to the clip you have selected.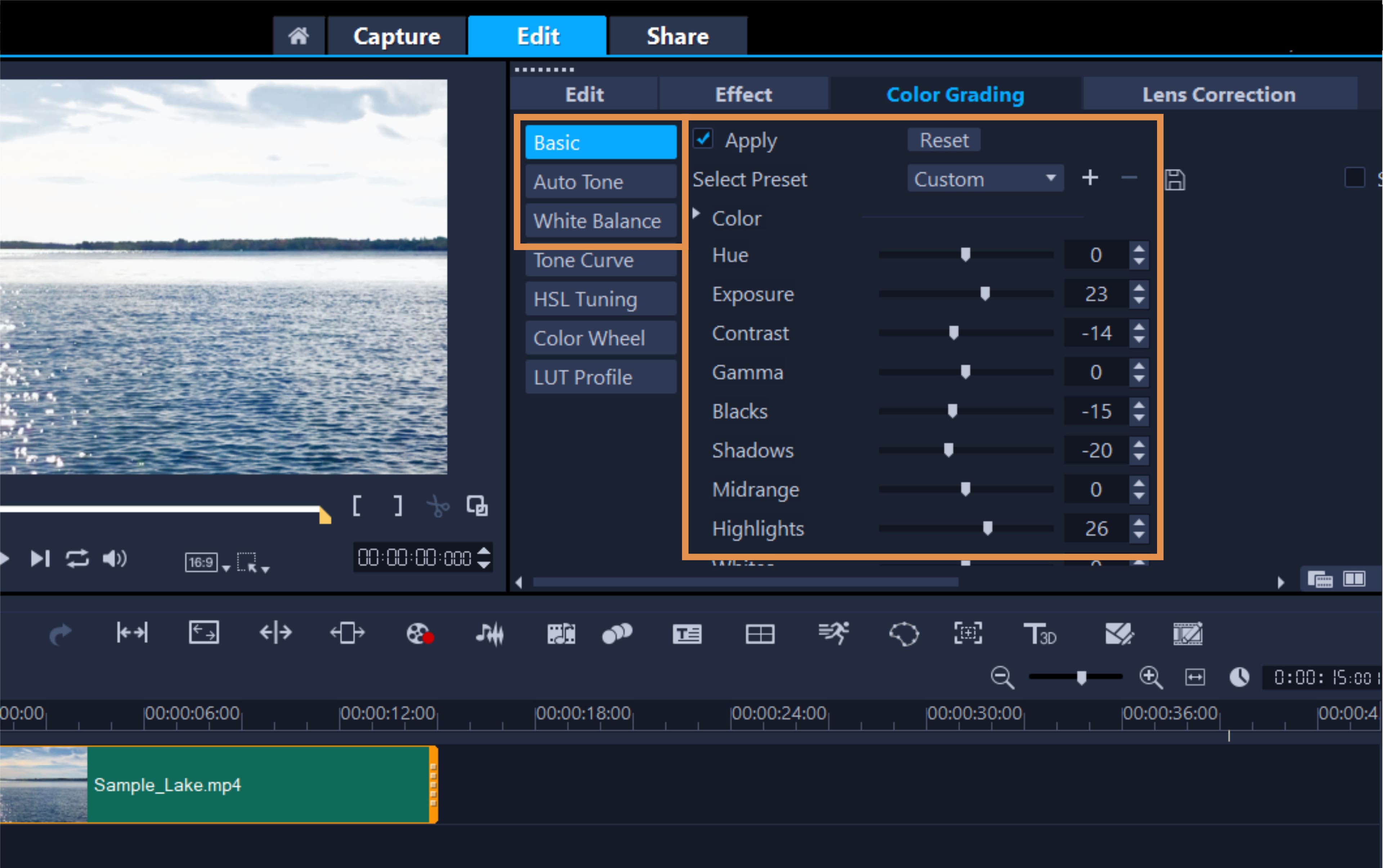 4.

To apply adjustments to multiple clips

To apply adjustments to multiple clips, right click on the clip you just adjusted and select "Copy Attributes". Select the clips you with to also make these adjustments to, right click and select "Paste Attributes" (you can select paste all attributes, or optional attributes and individually select which to copy over).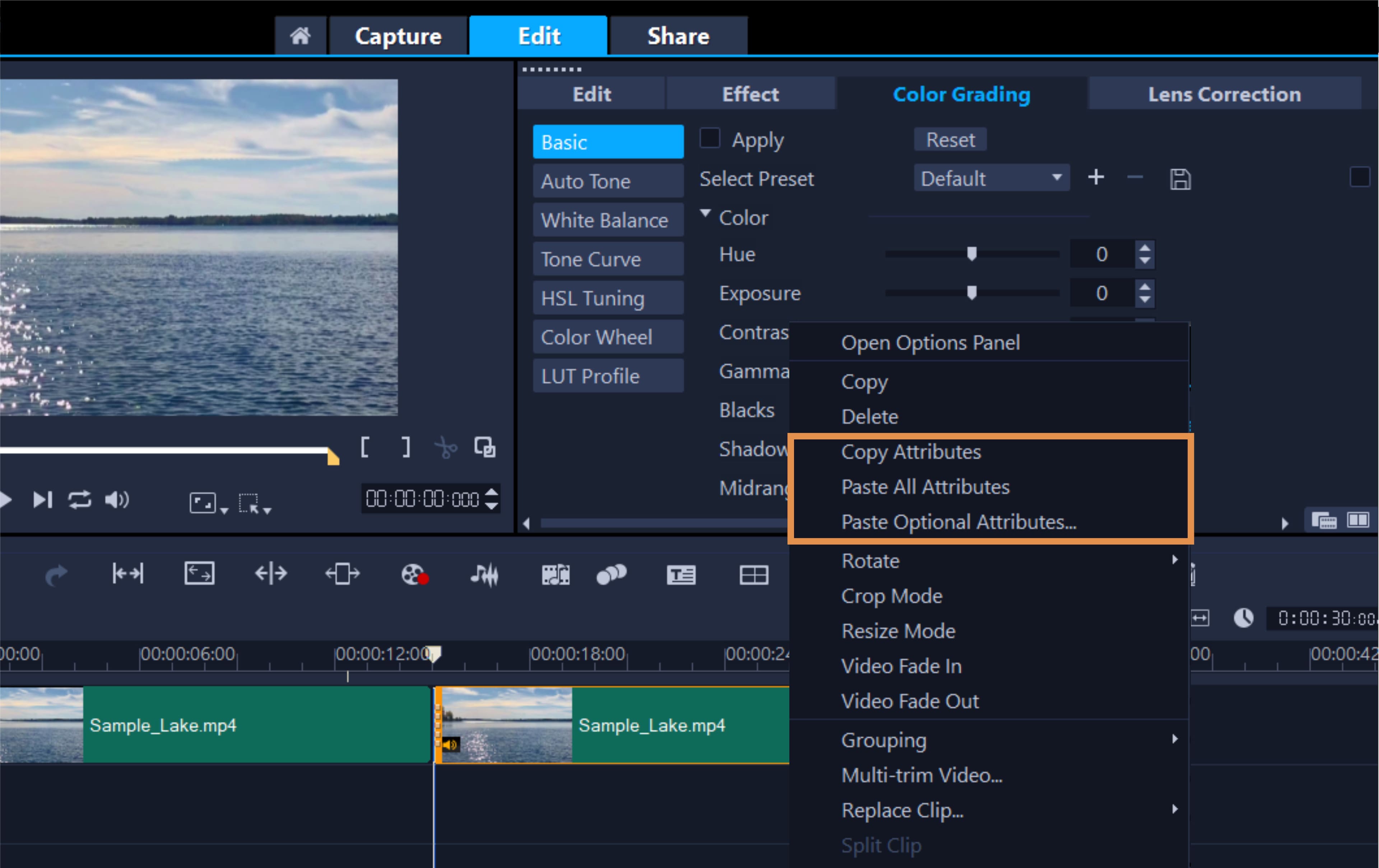 VideoStudio does more than just brighten video
Check out some of the other video editing features in VideoStudio, like correct video color, brighten a video, change video resolution, and more! Create high quality videos in a fun and easy to use video editor and make your movies stand out more than ever.
Download the best solution for brightening video that there is
Need to brighten a video? VideoStudios powerful video editing features allow you to easily change your videos brightness levels; lighten or darken your video for better viewing. Click below to download your free 30-day trial and brighten your video for free before you buy!