Change The Aspect Ratio
How To Change The Aspect Ratio Of A Video
Traditionally, monitors and televisions and camera displays have an aspect of ration of 16:9 - a rectangle shape. You probably remember back when TVs were a lot smaller - 4:3 - and today there's plenty to be said about designing vertical videos for mobile devices or square videos for Instagram. Changing the aspect ratio of your video gives you plenty of options to play with and can really expand your video arsenal.
1.

Install VideoStudio

To install VideoStudio video editing software on your PC, download and run the installation file above. Continue following on-screen instructions to complete the setup process.
2.

Add video to timeline

With your video on the timeline, immediately under the preview pane you will find a drop down menu to help you change your video aspect ratio.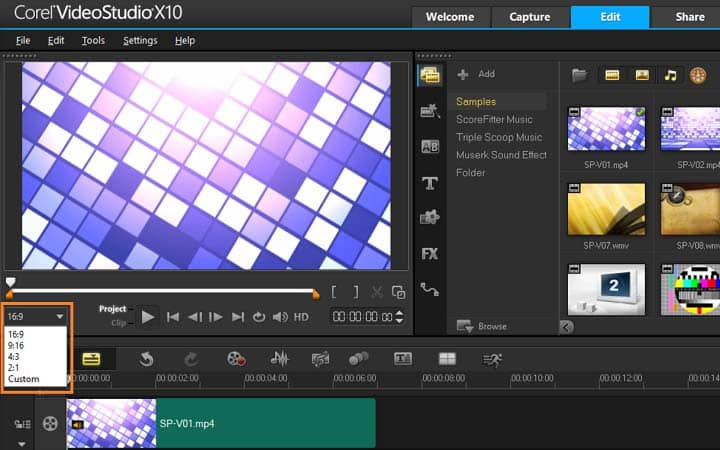 3.

Change video aspect ratio

Select the drop down menu and select your desired video aspect ratio (16:9, 9:16, 4:3, 2:1 and more). Once you select your ratio, your project properties will update to reflect your chosen size. This is exactly what you need to set up your editing platform to edit portrait videos shot on your phone.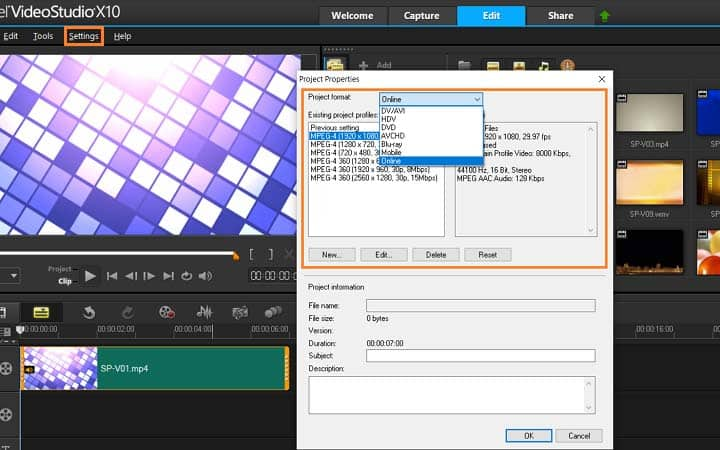 4.

Update video resolution

Once you check your Aspect Ratio, you may want to update your video resolution to be optimized for the platform of your choice. To do this, go under 'Settings' and then 'Project Properties'.
VideoStudio does more than just change aspect ratio
Check out some of the other video editing features in VideoStudio, like correct video color, brighten a video, change video resolution, and more! Create high quality videos in a fun and easy to use video editor and make your movies stand out more than ever.
Download the best solution for changing video aspect ratio that there is
Need to change your videos aspect ratio? VideoStudios powerful video editing features allow you to easily change aspect ratios for better viewing on different devices. Click below to download your free 30-day trial and change video aspect ratio for free before you buy!