Voice overs
How To Do Voice Overs
If you haven't filmed an interview to use as a narrative for your film you might be working with a voiceover. It doesn't matter if you are recording the voiceover with a professional artist or with one you have recorded with your own team at a later date. The mechanics of adding the voiceover are the same. Learn about how to add voiceovers to your videos below.
1.

Install VideoStudio

To install VideoStudio video editing software on your PC, download and run the installation file above. Continue following on-screen instructions to complete the setup process.
2.

Prepare to add voiceover

Move your scrubber along the timeline to the area you wish to add voiceover. On the Timeline toolbar, click on the Record/Capture icon, and select Voice-over.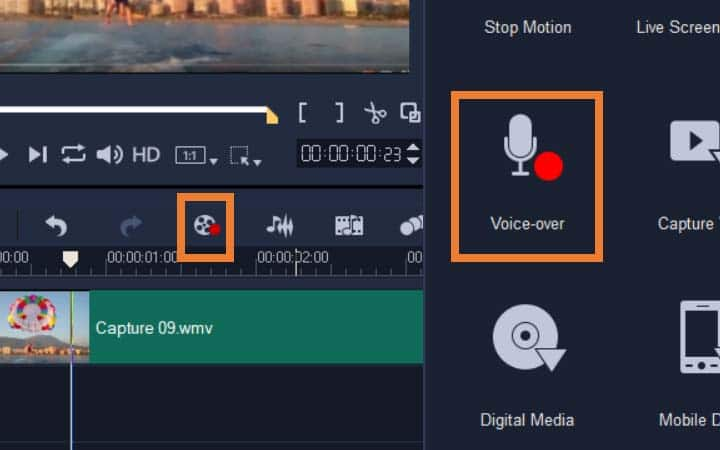 3.

Set up voiceover recording

VideoStudio automatically recognizes your microphone on your computer. You can test its connectivity by talking and seeing the audio bars immediately under the input volume. Press Record to record 5 seconds of audio for testing.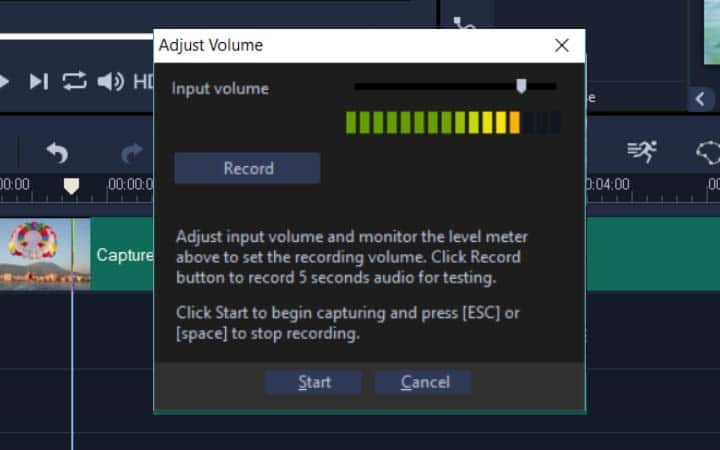 4.

Record voiceover

To begin capturing audio, click Start, record your audio. As you record your audio, your video will play in the timeline. Press ESC or the spacebar to stop your recording. NOTE: if you are recording voiceover for a longer video, it may be helpful to record smaller segments at once than to try to record it all from start to finish.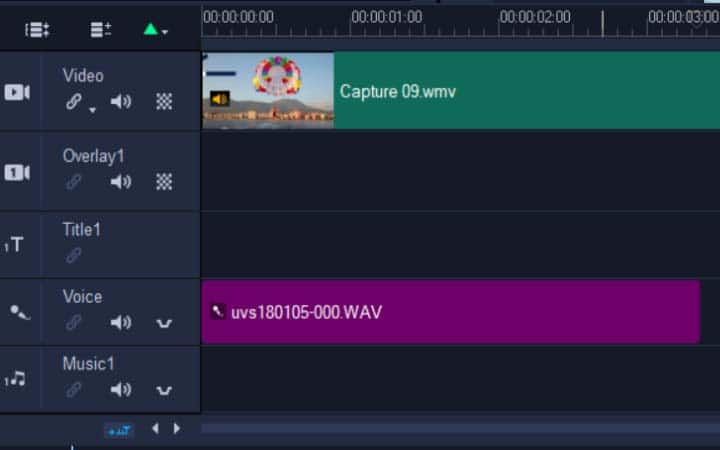 VideoStudio does more than just voiceover videos
Check out some of the other video editing features in VideoStudio, like mute a video, add music to your video, normalize audio, and more! Create high quality videos in a fun and easy to use video editor and make your movies stand out more than ever.
Download the best solution for adding voiceover to video out there
Want to add voiceover to your video? VideoStudios powerful video editing features allow you to add voice over to your tutorial, taining video, and more with ease. Click below to download your free 30-day trial and add voiceover to your video for free before you buy!