Background noise from video?
How To Remove Background Noise From Video
Even if you are working with decent microphones and a good quality set-up, you can't control every aspect of video production. Sometimes you might find a consistent hum or hiss in the background of your audio tracks. It could be from an air conditioning unit or an issue with microphone frequency. Whatever the cause, if the noise is even and consistent then there are a couple of things you could try to remove it. Find out how to remove background noise from videos below.
Applying audio filters
Corel VideoStudio allows you to apply filters to your audio clips in the Music and Voice Tracks, there are filters to help you remove background noise from video. You can also apply audio filters to video clips that include audio.
1.

Install VideoStudio

To install VideoStudio video editing software on your PC, download and run the installation file above. Continue following on-screen instructions to complete the setup process.
2.

Open audio filter library

In the Library, click the to display the filters library. To preview the audio filters, click the Show Audio Filters button along the top of the panel.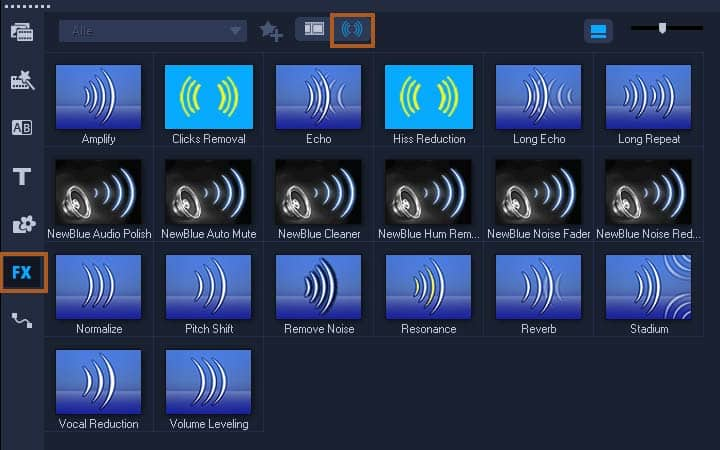 3.

Add audio filter to timeline

Drag the audio filter to the Timeline and drop it onto an audio clip or a video clip that includes audio to apply the effect. With filters, you can reduce background noise, remove a hissing noise, lessen an echo and more.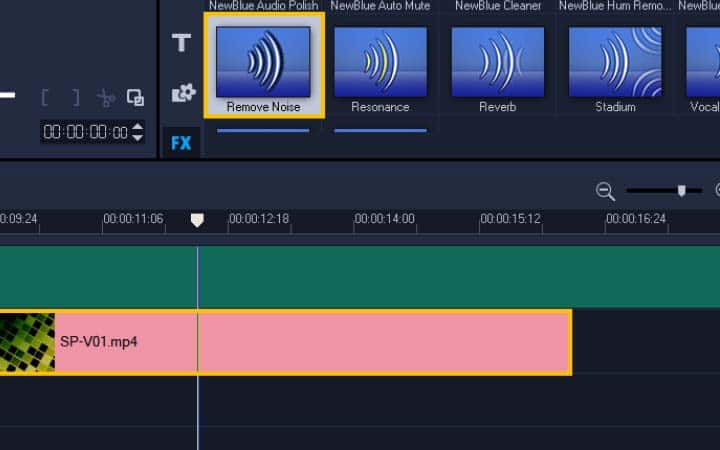 4.

Adjust filter

To make adjustments to the audio filter, right click on the clip and select Audio Filters. Here you can see the list of filters applied to this track. Select the one you wish to edit and click options. Options depend on which filter is selected. Make adjustments to the effect and preview the effect by pressing the play button.

NOTE: filters can only help reduce to noise, consider adding a music track in the background of video to help disguise any noise you cannot remove.
VideoStudio does more than just remove background noise from video
Check out some of the other video editing features in VideoStudio, like voiceover to video, make a video louder, remove sound from video, and more! Create high quality videos in a fun and easy to use video editor and make your movies stand out more than ever.
Download the best solution for removing background noise from video
Have background noise that you want to remove from your video? VideoStudios powerful video editing features allow you to remove background noise with ease. Click below to download your free 30-day trial and remove unwanted background noise from your video for free before you buy!