Screen Recorder
Do you need to record/capture your screen? Maybe you have an important video call that you would like to record for future reference? Or, you might be making a tutorial on your computer. No matter the reason, VideoStudio's Live Screen Capture has you covered! With it's powerful screen recording feature you can capture videos and so much more.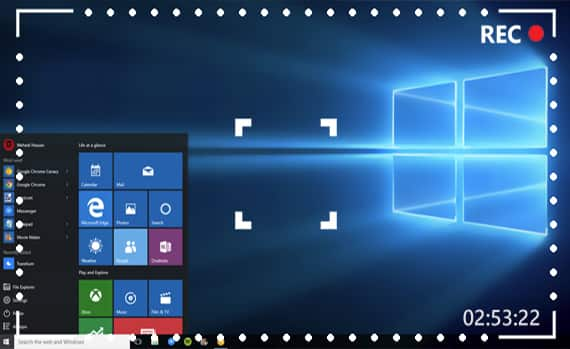 How to record your screen with VideoStudio
Step 1

Open Live Screen Capture and confirm your settings: save folder, frame rate, audio settings, etc.

Step 2

Select "full screen" or "custom" mode and highlight the area you want to capture

Step 3

Start recording

Step 4

Press Stop when done and your file is automatically created
Download a free trial now and start recording
your video screen captures today
VideoStudio's screen recorder feature give you the ability to capture important web calls, create a tutorials, and more.
VideoStudio does more than just screen capture
Check out some of the other video editing features in VideoStudio, like cropping video video filters, merging videos, and more! Create high quality videos in a fun and easy video editor and make your movies stand out more than ever.
Download the best screen recorder out there
This screen recorder is a great way to add custom content to presentations, demos or training videos. We promise you'll love the text editing and styling tools in VideoStudio. Click below to download your free 30-day trial and start recording your screen for free before you buy!