Capture webcam
How To Capture Webcam Video
Want a shot at being the next big YouTuber? Plenty of vloggers in all kinds of genres from fashion to gaming create their videos by capturing video from their webcams. Hook this up to a microphone and you're good to go. Capture webcam video within VideoStudio and you can even edit it afterwards. Read on to find out how.
1.

Install VideoStudio

To install VideoStudio video editing software on your PC, download and run the installation file above. Continue following on-screen instructions to complete the setup process.
2.

Open VideoStudio

The VideoStudio workspace is divided into 3 easy steps - Capture, Edit and Share. Under the Capture tab, we can record and import video from devices or files. This is how we will capture or record webcam footage.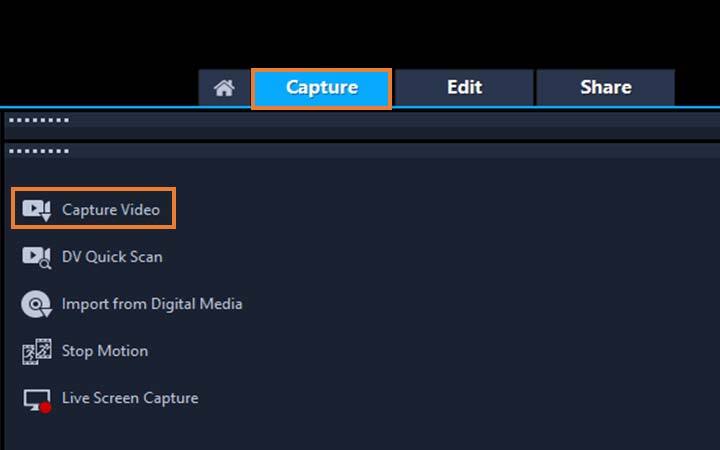 3.

Plug-in Your Webcam

Open the Capture tab in VideoStudio, select Capture Video. Here we can record video from your webcam, DSLR or any connected external camera. With your webcam connected, select your camera under the Source dropdown. This will pop-up a preview of your webcam in the preview pane.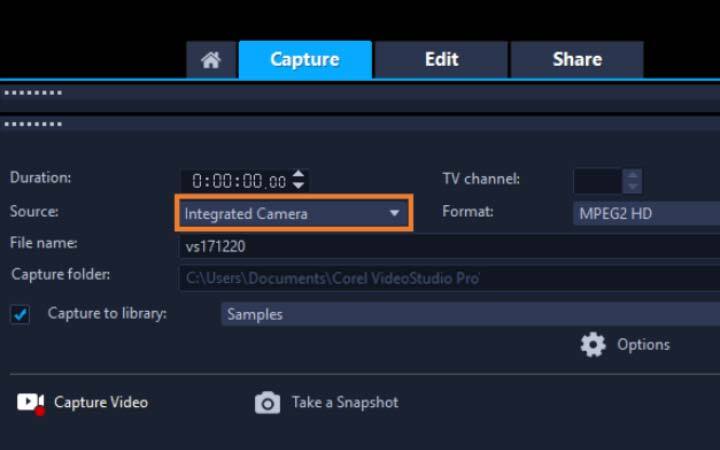 4.

Set up your Webcam Capture

Specify a folder location for your saved files by clicking the Capture Folder button. You can also select Capture to library, such that your recorded video automatically gets put in a folder in the VideoStudio Library. Under the Options icon, you can adjust brightness coloring and more. Under Capture Options you can specify to import completed video to the timeline when you are done recording.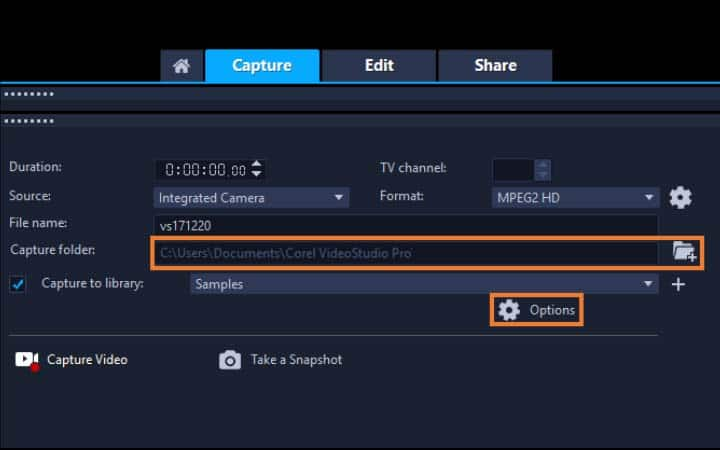 5.

Capture Webcam

To begin recording webcam footage, press Capture Video. Record your video, when you are done, press Stop Capture. Your video will now be put on the VideoStudio timeline where you can now edit your video.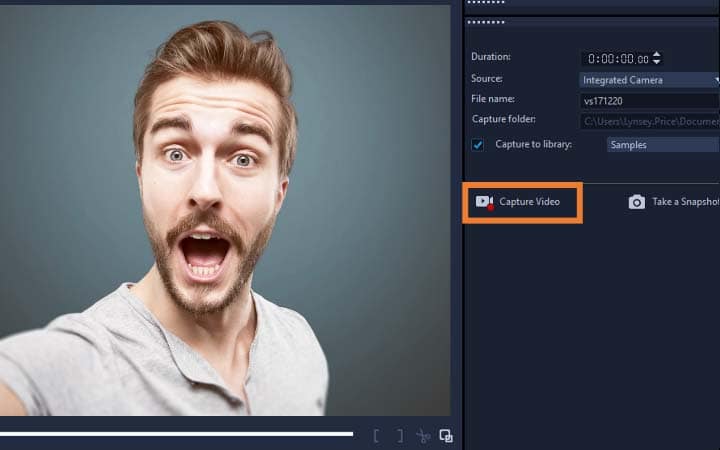 VideoStudio does more than just capture webcam
Check out some of the other video editing features in VideoStudio, like record screen, capture streaming video, record webinars, and more! Create high quality videos in a fun and easy to use video editor and make your movies stand out more than ever.
Download the best webcam recording solution out there
Record your webcam for training, webinars and more. We promise you'll love the easy-to-use webcam capture feature in VideoStudio. Click below to download your free 30-day trial and capture your webcam video for free before you buy!