Add Video Transitions
How To Add Video Transitions
Improve your video editing skills by using transitions. VideoStudio Pro has numerous transition styles built into the software for you to easily add to your edits. So instead of just cuts you could use dips to white, fades to black, cross dissolves, or wipes of different angles and shapes. Each has their own strengths and weaknesses and some work better than others in different situations. Learn how to apply them below, then have fun experimenting with your videos.
You can add transitions between clips or between photos. Transitions can be used to fade in or fade out or to dissolve one photo into the next. There are many transition options to choose from.
1.

Install VideoStudio

To install VideoStudio video editing software on your PC, download and run the installation file above. Continue following on-screen instructions to complete the setup process.
2.

Open Transition Library

To add a transition to your video, open the Transition library. You can preview all video transitions at once, or select the Gallery drop-list at the top of the Library and select a folder.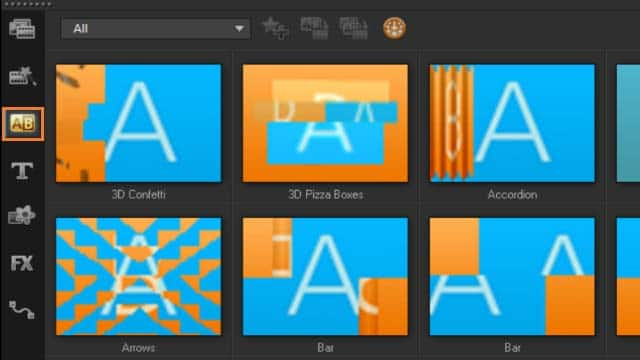 3.

Apply Desired Transition

Once you find a transition that you like, select the transition in the library and drag it down to the Timeline and place it between two clips, or at the beginning or end of a clip.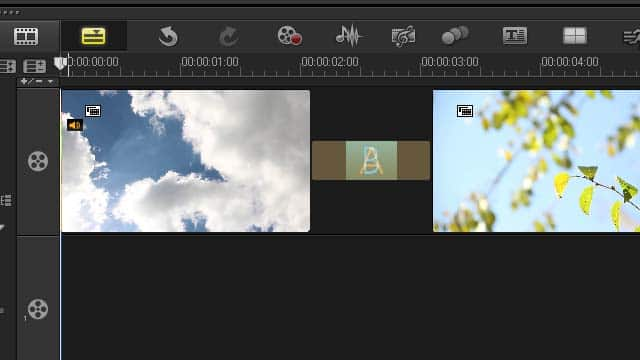 4.

Edit Your Transition

To customize or edit the transition, double click on the transition on the timeline. In the options panel you can adjust the duration, direction of effect and more - options available depends on the transition you selected. You can also change the duration of the transition by moving your cursor to the edge of the transition and drag outwards. To delete a video transition, highlight it on the timeline and press delete. To add a transition to your favorites menu for quick access, right-click on it in the timeline or library and select 'Add to Favourites'.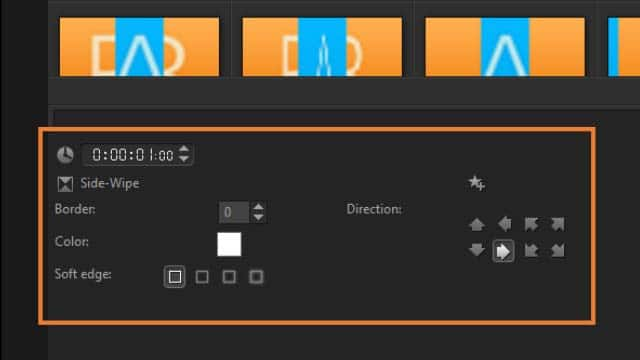 5.

Apply Transitions to Multiple Video Clips

If you want to apply the same transition between all clips and photos in the track, right-click the transition thumbnail in the library, and choose Apply current effect to video track. You will be warned about replacing any existing transitions.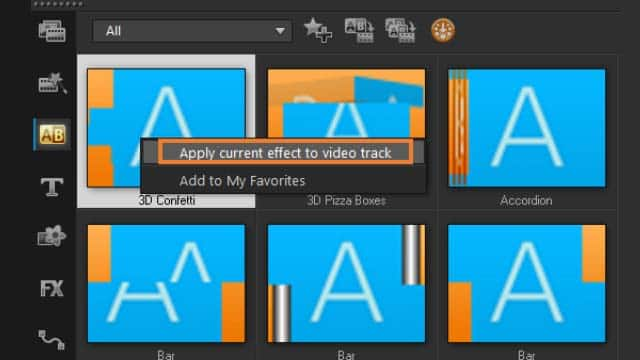 VideoStudio does more than just video transitions
Check out some of the other video editing features in VideoStudio, like reverse video, freeze video, use a green screen, and more! Create high quality videos in a fun and easy to use video editor and make your movies stand out more than ever.
Download the best video transition solution out there
Add some cool scenes by reversing video clips. We promise you'll love the easy-to-use video reverse features in VideoStudio. Click below to download your free 30-day trial and reverse your videos for free before you buy!