Record webinars
How To Record A Webinar
Webinars are great opportunities for content, either if you're running them or just interested in hanging onto one for future reference. It could be a round table of experts chatting online or just one person talking through a presentation. If you're hosting, learn how to record it to use as content elsewhere. If you're in the audience, learn how to record it for your own purposes. Get started in just minutes with VideoStudio.
1.

Install VideoStudio

To install VideoStudio video editing software on your PC, download and run the installation file above. Continue following on-screen instructions to complete the setup process.
2.

Open Live Screen Capture

Corel VideoStudio comes bundled with Corel Live Screen Capture, a screen recording software. To begin capturing your webinar video, launch Live Screen Capture from the start bar on your computer or from the shortcut within VideoStudio.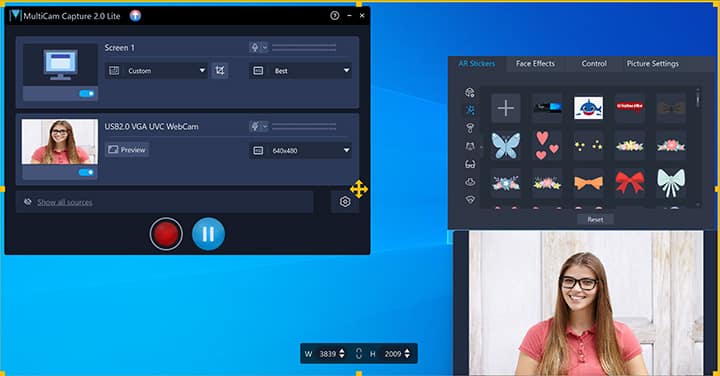 3.

Define the area to record

Once you Launch Live Screen Capture you can set the parameters to capture what you are looking for. First, you need to define the area of your screen to record. You can select full screen (default at launch), a select window you have open, or a highlight to define a custom area of your screen and adjust the area manually by pulling on the edges of the frame.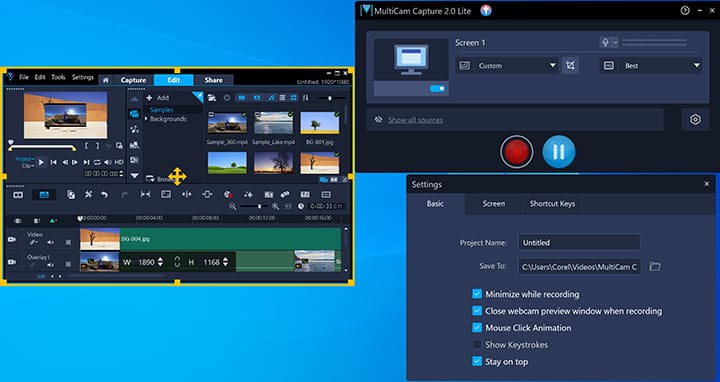 4.

Customize your screen recording settings

Next, we expand the settings menu to define your file name and location, audio settings, mouse click animations and more. By default, the program captures both your microphone/voiceover sound + your system audio. You can enable or disable these, or connect an external microphone to record from. If you connect an external microphone, select 'Sound Check' to identify the device. In the settings menu, you can also identify the frame rate, file format, and enable or disable mouse click animations in your recording.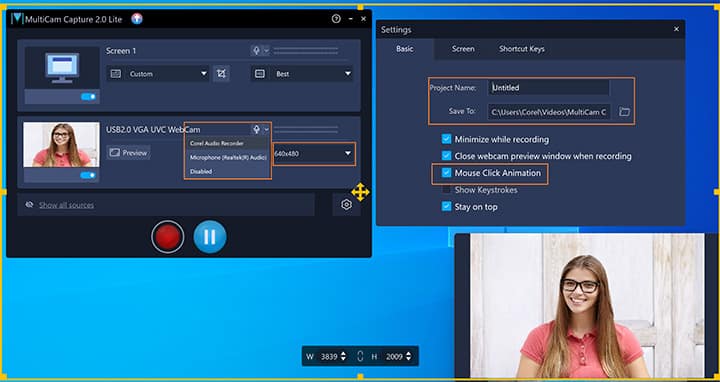 5.

Start Screen Recording

To begin recording your screen, press the red record button. All activities inside the specified capture area will be recorded. Screen capture starts after the countdown. You can press F10 to stop your recording or F11 to pause or resume the screen capture. Click the STOP button to finish your screen capture. The file is automatically saved to your defined folder destination. After you are finished recording your video, you can import the file to the VideoStudio timeline to edit your video (optional). Trim video, add titles, background music and more.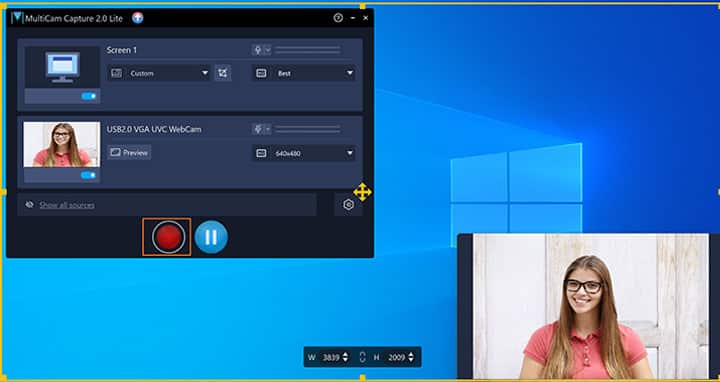 VideoStudio does more than just record webinars
Check out some of the other video editing features in VideoStudio, like capture webcam, capture streaming video, record screen, and more! Create high quality videos in a fun and easy to use video editor and make your movies stand out more than ever.
Download the best solution for recording webinars out there
Want to create a webinar? VideoStudios powerful video editing features allow you to record your webinar and then edit it before you share it. Click below to download your free 30-day trial and record your webinars for free before you buy!