What is a webinar?
A webinar (web seminar) is an online lesson or video workshop that educates or informs viewers. Webinars offer a more engaging and personable way for viewers to connect with presenters. As webinars are typically hosted live online, they usually give viewers a valuable opportunity to ask questions, have live discussion, and learn about the topic in a more dynamic way than traditional tutorial videos permit.
Webinars are becoming more popular as the number of online education courses offered increases, and as businesses move towards remote work forces. an increasing number of businesses moving towards remote work. Webinars are a great way to give information to groups that share a common interest online, as the viewers can tune in from anywhere in the world.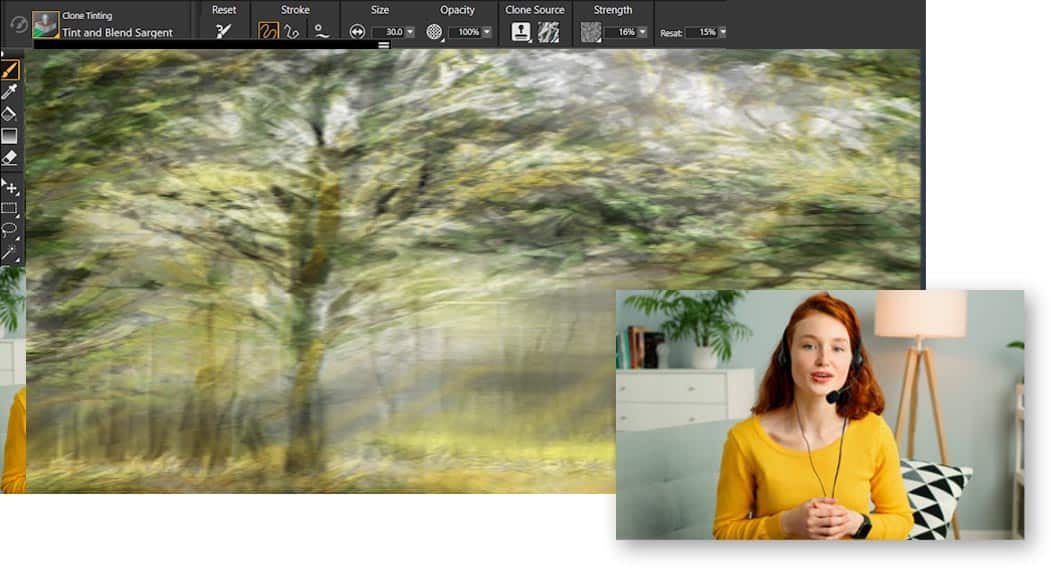 Why create a webinar instead of a tutorial video?
Webinars are usually hosted live, which means that presentations of new ideas and techniques happen in real time. Where a tutorial video may condense the steps involved in a technique into small bites for a quick summary, webinars are usually required to explain information in real time. The more natural pace of a webinar can be easier for viewers to follow, and can help viewers feel more connected and engaged with the content than a posted video would. The live nature of a webinar presents unique opportunities for real time clarifying discussion, questions, and more open communication around what is being presented than a traditional tutorial video. Additionally, as webinars typically require sign-up or registration, hosting a webinar can allow presenters to measure the interest in a topic ahead of the event, and can even be used to capture names, email addresses, or other information that may be needed for follow ups with attendees.
How can webinars help businesses?
Webinars are often used by businesses to share company-wide updates, for internal training and presentations, and to share product knowledge. Webinars can also be an excellent marketing tool, giving businesses an opportunity to tease an upcoming product release or new feature, connect with potential users and customers to get feedback on items in development, and can even be used to capture leads. Webinars are a great way to unite a remote work force that may be unable to attend a physical meeting and pass information to large groups of employees or customers from around the globe.
How can webinars help education?
Webinars can be used in place of traditional classroom lessons when gathering in person becomes challenging. Webinars typically combine screen sharing or screen recording with voiceover and webcam video, mimicking the experience that a student would have in a class room with a teacher.
How do I make a webinar?
1.

Plan your topic

The first step to any webinar is to plan. List all the key pieces of information you want to cover during your webinar, and use those to guide your talking points. If you're worried about leaving something out, you can draft a full script to follow!
2.

Pre-record your visuals (optional)

Though webinars are usually hosted live, you may want to pre-record elements of the webinar to ensure that key items are covered, to keep to the timeline you set out, and to avoid technical difficulties on the day of your webinar. Pre-recording your visuals also gives you time to enhance the visuals to make them more creative, easier to follow, and to add personality or branding to your content!

VideoStudio has built-in screen recording and webcam video capture tools that allow you to record video and audio simultaneously. You can then amp up the creativity on your visuals with titles, filters, and graphics – drag and drop them to your project, or even have them follow motion on screen! To install VideoStudio, download and run the installation file here. Continue following on-screen instructions to complete the setup process.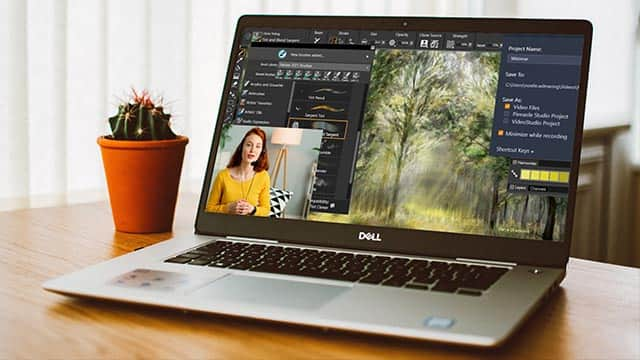 3.

Choose a platform, and schedule your webinar!

What platform you choose to use to host your webinar is up to you. With your webinar planned, scheduled, and arranged, you're ready to start sharing information, teaching new techniques, onboarding employees or even capturing leads for your team!
Why choose VideoStudio to make webinars?
VideoStudio has all the tools you need to record your screen and webcam simultaneously with the powers of MultiCam Capture Lite. Download the free trial today and see how VideoStudio's award-winning combination of ease of use and breakthrough creativity to make video editing even more fun! It's simple to make quick edits and add custom effects, with innovative smart new tools and a streamlined user interface. Play with speed, add instant color grading with LUT profiles, add your branding, tap into new titles, and more! VideoStudio's MultiCam Capture Lite helps you engage your viewers, grow your audience, and capture video intuitively.
Explore more ways to use the built-in screen recording tools in VideoStudio
Download the best video reversing solution out there
Add some cool scenes by reversing video clips. We promise you'll love the easy-to-use video reverse features in VideoStudio. Click below to download your free 30-day trial and reverse your videos for free before you buy!