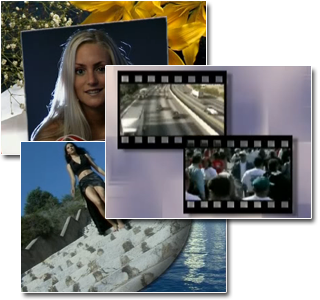 proDAD Adorage Ultimate Digital Effects Package 3
(Pips & Splitscreens)
Spectacular high quality video effects that give your videos that professional polish.
Perfect for use in transitions, in Trailers, for credits, or just between or at the end of any video production
Innumerable professional picture in picture effects
Fascinating transition effects
Splitscreen effects suitable for Broadcast
Huge collection of decorative frameworks for the video signal
System Requirements:
OS: Windows® Vista (32-Bit& 64-Bit), Windows® 7, Windows® 8 & 8.1
System: PC with 2GB-memory (recommended: i7-cpu, 6GB-memory)
Works with the following applications:
Corel

Corel VideoStudio Pro or Ultimate Versions X4 or higher
Ulead

Ulead MediStudio 7.x, 8.x
Ulead VideoStudio 10.x, 11.x
Pinnacle

Pinnacle Studio
Adobe

Adobe Premiere Elements 8.0 and below
Adobe Premiere Pro 1.0, 1.5, 2.0, CS3
Adobe Premiere CS4
Note for Premiere CS5.x users: Earlier Adorage Volumes (1 to 11) might not work well in Adobe Premiere CS5.x (64-bit). After installing Adorage Vol. 12 or 13 you can also use earlier Volumes in CS5.x because from Volume 12 onwards, the Plugin structure of CS5 has been implemented. The necessary 64-bit support is available in Volume 12 and 13. Therefore, all the installed packages can be integrated in the video edition.
Avid

Avid Liquid 7.x
CyberLink

PowerDirector 13
(Adorage 2 used as transition and filter)
Magix

Magix Video Deluxe 15, 16
Magix Movie Edit Pro 15
Magix Video Pro X
Grass Valley K.K.

Canopus Edius NEO 1.x, 2.x
Canopus Edius 4.x, 5.x
Sony

Sony Vegas 5.x, 6.x, 7.x, 8.x
Sony Vegas 9 32 Bit
Sony Movie Studio 6.x, 7.x, 8.x, 9.x
(Sony MoviEZ generally doesn't support third party plugins)